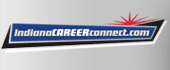 Job Information
The Townsend Corporation

Mechanic (Hydraulic & Off-Road Equipment)

in

Yorktown

,

Indiana
* for Townsend Tree Service *
Townsend Tree Service is an operating unit of The Townsend Corporation providing tree-trimming, clearance and integrated vegetation management services for power and communication lines, pipelines and roadways.
We possess extensive equipment capabilities and resources, with one of the largest fleets of All Terrain Aerial Buckets (ATAB), Right-of-Way (ROW) brush mowers, spray application equipment and other specialty tools.
With the use of modern IVM techniques and advanced herbicides that target invasive species, Townsend provides the best in habitat management. With our research partners, Townsend helps redefine right of way stewardship, producing benefits like improved motorist safety, better service crew access, lower maintenance costs, improved drainage and enhanced aesthetics.
Position Description
The Mechanic is responsible for inspecting and repairing vehicles and machinery. This position oversees maintenance inspections, monitors inventory, assembles mechanical components and performs repairs. The Mechanic operates as a hydraulic technician and is responsible for installing, maintaining, and repairing hydraulic components on equipment.
Duties Include
Essential Functions:
Conducts regular maintenance on machinery, systems and vehicles

Examines machines and oversees diagnostic tests to determine functionality problems

Designs a plan of action for all maintenance tasks and upgrades

Maintains work logs, repairs and maintenance records

Monitors inventory and orders new parts when necessary

Rotates and balances tires, changes oil and filters, lubricates vehicle parts, inspects and replaces hoses, belts, mirrors, lamps and maintains fluid levels

Performs preventative maintenance of hydraulic systems

Reassembles machines and equipment
Secondary Duties:
Maintains vehicle appearance by cleaning, washing and painting

Contains costs by using warranty; evaluating service and parts options

Updates job knowledge by participating in educational opportunities; such as reading technical publications

Perform other duties as assigned
What You'll Bring to the Team
Two (2) year experience as mechanic

Proven mechanical acuity and basic math skills

Familiarity with common mechanic's tools, service, and diagnostic equipment

Coordinated and dexterous

Ability to work in uncomfortable, physically demanding positions, stand on one's feet for prolonged periods, and lift up to 50 pounds at a time

Attention to detail

Computer literate

In-depth knowledge of vehicle diagnostic equipment and mechanical systems

Must be able to meet all physical requirements of position

Pass all drug and/or alcohol screens as required by Company policy and, if applicable, required by DOT regulations

Be at least 18 years of age, or 21 if CDL is required

Legally authorized to work in the United States
Preferred:
Associate's degree or vocational/trade school certification preferred

Welding certifications

ASE certifications

Fluid Power certifications

CDL A License
Why Townsend?
Townsend's number one core value is Safety; we operate a strict Drug Free workplace. A condition of employment is passing a drug screening and routine background checks. Vehicle operators will be required to have and maintain safe driving records and licenses.
Our Goal is to assure that all employees work safely and return home safely to their families every day.
Competitive Benefits + Compensation
Townsend and its family of companies are committed to employees, their development and their well-being. Townsend offers full-time employees with a variety of voluntary benefit plans.
Competitive Compensation

Paid Time Off to balance Work and Family

Health Care

Vision Care

Dental Care

Short and Long Term Disability

401K Plan

Life Insurance
These benefits help employees and their families to maintain a high quality of life, both professionally and personally.
The Townsend Corporation and its family of companies are equal opportunity/affirmative action employers, and all qualified applicants will receive consideration for employment without regard to race, color, religion, sex, sexual orientation, gender identity, genetic information, national origin, protected veteran status, disability status or any other characteristic protected by law.
#talent
ID: 2020-1286
External Company URL: thetownsendcorp.com
Post End Date: 6/17/2021