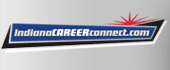 Job Information
BP Americas, Inc.

Quality Assurance Specialist

in

Whiting

,

Indiana
124046BR
Job title:
Quality Assurance Specialist
Req ID:
124046BR
Relocation available:
No
Travel required:
Negligible travel
About BP:
PRODUCTION & OPERATIONS
This is the place to truly drive change. Our people develop hydrocarbon resources, deliver projects, operate refineries as well as oil and gas production assets.
Join us and make a difference by:
• making our production and operations safer and more standardised
• driving quicker reduction of our carbon emissions
• growing cash returns and delivering improved reliability and optimisation
• maximising efficiency through sharing resources
• accelerating the digital transformation of our operating assets
• developing our people faster, leveraging the scale of P&O
• building greater integration and collaboration in service of our purpose
Job Family Group:
Operations Group
Legal disclaimer:
If you are selected for a position in the United States, your employment will be contingent upon submission to and successful completion of a post-offer/pre-placement drug test(and alcohol screening/medical examination if required by the role) as well as pre-placement verification of the information and qualifications provided during the selection process. The drug screen requires a hair test for which BP must be able to obtain a sufficient hair sample for analysis (4 cm/1 ½" scalp, or > 2 cm/¾" body – arms & armpits/legs/chest)
As part of our dedication to the diversity of our workforce, BP is committed to Equal Employment Opportunity. Applicants will receive consideration for employment without regard for race, color, gender, religion, national origin, disability, veteran status, military status, age, marital status, sexual orientation, gender identity, genetic information or any other protected group status. We are also committed to providing reasonable accommodations for qualified individuals with disabilities and disabled veterans in our job application procedures. If you need assistance or an accommodation due to a disability, you may contact us or have one of your representatives contact us at BPUSApplicationAssis@bp.com ; or by telephone at 281.366.1999.
Read the Equal Employment Opportunity is the Law poster (http://www.bp.com/content/dam/bp-careers/en/PDF/careers-bp-us-eeo-is-the-law-english.pdf) and the poster supplement (http://www.bp.com/content/dam/bp-careers/en/PDF/careers-bp-us-eeo-is-the-law-supplement-english.pdf) - for more information about Equal Employment Opportunities. (Spanish version (http://www.bp.com/content/dam/bp-careers/en/PDF/careers-bp-us-eeo-is-the-law-spanish.pdf) )
BP is an equal employment opportunity and affirmative action employer. View our policy statement (http://www.bp.com/content/dam/bp-careers/en/PDF/careers-bp-us-eeo-policy-statement.pdf)
Job Profile Summary:
The Quality Assurance Specialist will provide oversight and technical input into quality control activities for fixed / rotating equipment in CAL-A Storehouse, Shop and Field based activities. Qualified individual performs audits of suppliers / contractors in compliance with the BP North American Supplier Qualification program and or performs audits of QC functions within the refinery.
Time Type:
Full time
Country:
United States of America
Location:
United States - Indiana - Whiting
Job Advert:
Essential Functions / Key Accountabilities:
Knows and understands quality requirements and drives QC activities involving fixed and rotating equipment.

Signs off on compliance to BPs quality control process as work packages in turnarounds are completed.

Ensures quality control paperwork is completed correctly by crafts or supervision performing the work in routine maintenance.

Audits work completed in the field by routine maintenance.

Understands and applies applicable codes and standards to the work being completed.

Works with QC personnel to build a robust QC program and audit function.

Monitors and makes recommendations for change to established QC and QA program

Assists Area and Central teams with troubleshooting and eliminating problems.

Coaches BP supervisors and craftsmen in application of established QC practices

Leads and or participates in supplier / contractor audits in accordance with the BP North American Supplier Qualification program.

Coordinates the work of QC specialists and QC contractors that support large Turnarounds

Participates in incident investigations where modification to our processes may be recommended
Education:
High School Diploma required, Advanced Quality Training or a BS Engineering degree preferred.

Familiarity with industry standards strongly required

Familiarity with BP's Group Practices preferred
Experience:
Minimum of 5 years' experience working in Quality Assurance or Quality Control role in refinery Turnarounds

Minimum of 5 years of BP Whiting refinery Quality Control experience

Journeyman in a mechanical trade or in the building trades and understand how to install equipment or piping
Required Skills / Competencies:
For information regarding competency needs for this profile, please search for this job profile at our Refinery Competency Assurance Tool (RCAT): http://bp1xtxii348/compassur/

As a Safety & Production Critical position, incumbent maintains process safety critical requirements as outlined in WBU's Competency Assurance Process, WBU-LD-GU-00001.
Certifications / Licenses:
Quality certification such as ISO 9001:2015 Lead Auditor certification, API Q1 Quality Program certification, Certified Welding Inspector, or Six Sigma certification strongly preferred.
Experience Level:
Intermediate
Entity:
Production & Operations
BP Americas, Inc.