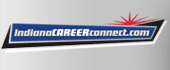 Job Information
GNC

Distribution Team Lead - 2nd Shift

in

WHITESTOWN

,

Indiana
GNC Distribution is seeking a 2nd shift Team Lead for our highly-automated eCommerce operation in the Whitestown, IN Distribution Center! The hours for this position are Monday - Friday, 3:00 pm to 11:00 pm, plus overtime.
Assisting the Distribution Supervisor, this person will be responsible for maximizing productivity and providing leadership to their assigned work team. Responsibilities include, but are not limited to, troubleshooting product and process related issues, assigning work tasks to team members, ensuring a safe and productive work team through proper training of associates, making the supervisor aware of team member or systems issues, as well as driving productivity and quality to meet our operation standards and to satisfy our service level agreements. This person will act as a working lead, assisting with production tasks within the operation to ensure successful team performance. We are seeking a reliable, detail-oriented, and experienced candidate who will lead by example!
GNC offers competitive wages, and generous paid time off policies. Apply today to join our growing team!
Assists Department Supervisor with work assignments and work distribution, making adjustments as needed throughout shift for optimal operational flow and labor hours management.

Runs operational and productivity reports for the department as needed.

Ensure the timely, accurate, and damage-free handling of materials and merchandise

Organizes product with the operational area for maximum efficiency

Troubleshoots systems and process weaknesses, and assists in the development of corrective operating procedures

Monitor work activity within assigned area, providing status updates to Supervisor as needed

Coordinate and oversee the training of new associates in the department

Assist the Logistics Supervisor in developing operational plans on a daily and weekly basis

Expected to perform productive operational tasks (direct labor) within the department, when the leadership tasks are complete

Responsible for ensuring a safe and sanitary work environment

Raise employee concerns to the Distribution Supervisor

Operate powered lift equipment as needed to support the operation

Assist in miscellaneous projects assigned by the Distribution / Department Supervisor

Other duties as assigned by Supervisor

1-3 years experience in a warehouse or fulfillment operation is preferred.

Education Minimum: High School Diploma or GED

Excellent communication skills both written and verbal

Organizational skills required to complete multiple tasks in an efficient, timely manner.

Knowledge of computers and applications (MS Office, relational data base, distribution programs, etc.)

Demonstrates efficiency and strong attention to detail and the ability to multi-task

Must be certified, or willing to become certified, on all powered lift equipment within the facility

Leads by example

Demonstrates initiative and motivates those around them to drive performance

Ability to work independently

Ability to decisively communicate with others at all levels of management verbally and via e-mail

Ability to comprehend and be responsible for all data entered.
PHYSICAL ASPECTS/WORK ENVIRONMENT:
Regularly required to stand, walk ,sit, use hands to finger, handle, or feel, reach with hands and arms, stoop, kneel, crouch, or crawl

Regularly/Occasionally lift and/or move up to 50 pounds.

Specific vision abilities required by this job include close vision, distance vision, color vision, peripheral vision, depth perception, and ability to adjust focus.

Regularly/Occasionally exposed to wet and/or humid conditions, moving mechanical parts, fumes or airborne particles, extreme cold & heat, risk of electrical shock, and toxic or caustic chemicals.

The noise level in the work environment is usually low/moderate.

Reasonable accommodations may be made to enable individuals to perform the essential functions.
Equal Opportunity / Affirmative Action / Protected Veterans / Disabled Individuals Employer
GNC