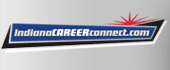 Job Information
GNC

1st shift Material Handlers

in

WHITESTOWN

,

Indiana
GNC has full time positions; with full time pay! Do you have experience operating Order Pickers, Walkie Riders, Dock Stockers, Turrets, and Reach trucks? Then we want you on our team!
GNC Equipment Operators (Material Handlers) are responsible for moving product in and out of the warehouse safely and efficiently using powered lift equipment. We are currently seeking motivated, reliable, and experienced candidates for these full-time positions. GNC offers competitive pay, great benefits, and generous paid time off plans! Apply today to join our growing team today! WALK INS WELCOME @ 5215 Albert S White Blvd., Whitestown, IN 46075
1st shift hours: Monday – Friday: 6:00 AM - 2:30 PM -$17.00 per hr.
Or
1st shift hours: Monday- Friday: 7:00 AM – 3:30 PM -$17.00 per hr.
• Operate various powered forklift equipment - order picker, turret, and stand up lift equipment.• Load and unload trucks, order, pick, return and stage all materials required/scheduled for the operation.• Look for damaged product/boxes and follow damaged product/box procedures.• Enter/verify necessary inventory information using RF (Radio Frequency) device.• Remove empty skids from the warehouse.• Perform proper paperwork for bill of lading, UPS, FedEx, or other outside carriers as required.• Unstack material as required by the operation.• Other tasks as assigned by supervisor.• 1+ year forklift experience - must have experience on order picker, cherry picker, and turret.• Requires basic math and reading skills.• Complete related in-house machinery certification within one month of hire• Ability to complete the required in-house training program.• Ability to work well autonomously and within a team in a fast-paced and deadline-oriented environment.• Ability to work with and influence peers and senior management.• Self-motivated with critical attention to detail, deadlines and reporting.• Ability to add, subtract, multiply, and divide in all units of measure, using whole numbers, common fractions, and decimals.• Ability to read, write, and comprehend simple instructions, short correspondence, and memos in English.
• Operation of the equipment could require the person to work 30 feet above the floor• Works in a warehouse environment where there may be some variance in temperature, noise level, etc.• The noise level in the work environment is usually moderate• Physical Demands include, but are not limited to:• Standing/Walking 7+ hours/day• Carrying/Lifting/Pushing/Pulling 0-50lbs, occasionally 50-110lbs• Twisting, reaching, lifting, stooping, reading/writing, and eye/hand/foot control
Equal Opportunity / Affirmative Action / Protected Veterans / Disabled Individuals Employer
The above statements are intended to describe the general nature and level of work being performed by people assigned to this job. This job description reflects management's assignment of essential job functions, which are not intended to be an exhaustive list of all responsibilities, duties, and skills required.
GNC