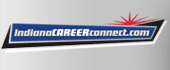 Job Information
AMRI

MaintenanceTechnician

in

WEST LAFAYETTE

,

Indiana
Title: MaintenanceTechnician
Location: US-IN-West Lafayette
Job Number: 1004383
MAINTENANCE TECHNICIAN in West Lafayette, IN
AMRI provides global contract research and manufacturing services to the pharmaceutical and biotechnology industries.
The Maintenance Technician is an integral part of the AMRI team, contributing to our success by assisting scientists and managers with a variety of duties to efficiently utilize equipment and resources. The Maintenance Technician is expected to demonstrate competency in many aspects of practical laboratory maintenance and provide significant assistance with a variety of tasks throughout the site. A major component of the Maintenance Technician's performance rating will be based on efficiency, productivity, teamwork, and cooperation.
Join our talented workforce, where a commitment to excellence and a customer focused attitude is everything. We pursue excellence because our work has the power to improve patients' lives with the pharmaceuticals we develop and manufacture.
Major Duties & Responsibilities of this role:
§ Chemical Management:
· Assist with location, collection, packaging, and/or disposal of samples upon request.
· Assist with chemical and consumable inventory and ordering.
· Routinely order and stock the general storeroom and other general supply areas throughout the building
§ Records/Documents:
· Assist with copying notebooks and other documents as needed, and review of all electronic copies for completeness (i.e., to ensure a true copy).
§ Facility Maintenance:
· Assist with preparation, transport, clean-up, and disposal of laboratory and general equipment.
· Maintain cleanliness and organization throughout the building and equipment storeroom.
· Assist with general laboratory maintenance and housekeeping as assigned.
· Assist EHS group when necessary for additional cleaning and/or maintenance of laboratory areas. Follow responsible actions regarding chemical disposal.
· Assist with maintenance and qualifications of general laboratory equipment.
· Regular monitoring of the Water Purification System.
Qualifications:
Qualifications and background to be successful in this role:
· Associates degree or Military background with experience in Construction, HVAC, or equivalent industrial experience preferred.
· Chemical Hygiene training
· Course work or experience in chemistry or related science is a plus
· Knowledge of GMP is a plus
· Other pertinent training/courses relevant to laboratory or building maintenance
All interested applicants must apply online. AMRI is an Equal Opportunity Employer. All qualified applicants will receive consideration for employment without regard to race, color, religion, sex, sexual orientation, gender identity, national origin, or protected veteran status and will not be discriminated against on the basis of disability.
Other Locations:
EOE Protected Veterans/Disability
AMRI