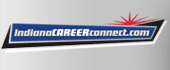 Job Information
Veterans Affairs, Veterans Health Administration

Health Tech (Hearing)

in

West Lafayette

,

Indiana
Summary
ANNOUNCEMENT EXTENDED
This position is located under the Physical Medicine Rehabilitation Service (PMRS), Speech/Audio section, at the West Lafayette CBOC. The purpose of this position is to manage the technical and administrative aspects of hearing aid delivery, cerumen removal, hearing aid maintenance and repairs, and other technological duties performed by the Audiology Clinic staff.
Responsibilities
Hearing aid trouble shooting, including listening check and/or electroacoustic evaluation. Repairing, or sending out, of electronic devices: hearing aids, their accessories, and assistive learning devices. Providing routine maintenance of hearing devices: cleanings, retubing of custom earmolds, replacement of hearing aid parts. Modifying hearing aids and earmolds due to issues with fit. Providing patient education and demonstration on care, use and maintenance of hearing devices. Use of ordering system to place new or repair orders, order supplies, certify products and order supplies. Inputting patient encounter check out and entry of progress note in computerized patient record system. Assisting patients via telephone contact, walk-in basis, as well as through scheduled appointments. Opening device boxes, label, and placing in proper space in clinic, Performing non-diagnostic otoscopy to determine presence of obstructing cerumen. Cleaning equipment, accessories and supplies. Scheduling patient as needed. Making earmold impression of ear canal for earmolds and custom hearing aids. Removing debris/cerumen from ear canal prior as needed for patients with audiology clinic appointments. Conducting audiology and hearing aid related telephone and mail communications. Work Schedule: Monday thru Friday, 7:30am - 4:00pm
Position Description Title/PD#: Health Tech (Hearing)/PD3116-0
Physical Requirements: The work is mostly sedentary and requires some standing, bending, and carrying of light items such as charts, papers and books. Occasionally a piece of equipment would need to be moved. A significant amount of walking is also required to interact with patients and other services. Promotion Potential: This position is at the full performance level.
Requirements
Conditions of Employment
Qualifications
To qualify for this position, applicants must meet all requirements by the closing date of this announcement. GS-06 grade level: To qualify for the GS-6 grade level, you must have one year of specialized experience equivalent to at least the next lower grade level. Specialized experience for a health technician is experience that required application of the knowledge, methods, and techniques of the position to be filled. To be creditable, specialized experience must have been equivalent to at least the next lower grade level in the normal line of progression for the occupation in the organization. Examples of specialized experience includes the following: providing routine maintenance of hearing devices; providing patient education and demonstration on care for hearing devices; receiving and screening calls and walk-in appointments; hearing aid trouble shooting, including listening check and/or electroacoustic evaluation; modification of hearing aids and earmolds due to issues with fit; and, assisting audiologist daily checks and equipment calibration. There is no educational substitution for the GS-06 level. Experience refers to paid and unpaid experience, including volunteer work done through National Service programs (e.g., Peace Corps, AmeriCorps) and other organizations (e.g., professional; philanthropic; religions; spiritual; community; student; social). Volunteer work helps build critical competencies, knowledge, and skills and can provide valuable training and experience that translates directly to paid employment. You will receive credit for all qualifying experience, including volunteer experience.
Education
Note: Only education or degrees recognized by the U.S. Department of Education from accredited colleges, universities, schools, or institutions may be used to qualify for Federal employment. You can verify your education here: http://ope.ed.gov/accreditation/. If you are using foreign education to meet qualification requirements, you must send a Certificate of Foreign Equivalency with your transcript in order to receive credit for that education.
Additional Information
The Interagency Career Transition Assistance Plan (ICTAP) and Career Transition Assistance Plan (CTAP) provide eligible displaced VA competitive service employees with selection priority over other candidates for competitive service vacancies. To be well-qualified, applicants must possess experience that exceeds the minimum qualifications of the position including all selective factors if applicable, and must be proficient in most of the requirements of the job. Information about ICTAP and CTAP eligibility is on OPM's Career Transition Resources website which can be found at https://www.opm.gov/. Receiving Service Credit for Earning Annual (Vacation) Leave: Federal Employees earn annual leave at a rate (4, 6 or 8 hours per pay period) which is based on the number of years they have served as a Federal employee. VA may offer newly-appointed Federal employee's credit for their job-related non-federal experience or active duty uniformed military service. This credited service can be used in determining the rate at which they earn annual leave. Such credit must be requested and approved prior to the appointment date and is not guaranteed. This job opportunity announcement may be used to fill additional vacancies. If you are unable to apply online or need to fax a document you do not have in electronic form, view the following link for information regarding an Alternate Application.