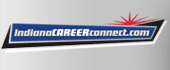 Job Information
Commonwealth Management Corporation

Maintenance Technician

in

Warsaw

,

Indiana
POSITION SUMMARY:
The primary responsibilities of this position are:
The Maintenance Technician is responsible for the general appearance and maintenance of the physical property and for ensuring the efficient operation of the property on a daily basis. As a Maintenance Technician, there are 3 priorities:
1) Property appearance and curb appeal. The property must be kept clean, free of debris and liabilities;
2) Work Orders. This may include resident service requests for repairs in occupied units or it would be common area repairs or project work to be completed.
3) Apartment Turns. All work tasks involved in preparing an apartment for occupancy for a new resident. Upon move-out the maintenance technician may have to remove items that were left by the former resident, paint, perform maintenance tasks, cleaning, etc. as needed to complete the apartment turn for the next occupant. It is important this task is completed timely (5 or less days as needed to accommodate the new resident move-in date). Due to the nature of the property management industry, this position must be available to work the last day and first day of each month. The Maintenance Technician is required to be on call and work hours may flex or vary depending on business demands.
ESSENTIAL FUNCTIONS:
Be on-call as scheduled by management for after hour emergencies. Will respond to all emergencies within 30 minutes, and in accordance with the Insurance/Crisis Response Policy.

Test all emergency lighting in accordance with the preventive maintenance manual procedures.

Check exterior of buildings for any maintenance problems. Replace light bulbs as necessary.

Check vacant apartments for needed repairs and complete those repairs.

Grout tiles and caulk tub/toilet/sink as necessary.

Repair and replace locks and dead bolt locks as needed. Rotate locks at turnover.

Check all doors and windows for proper operation and weather stripping, paying particular attention to all fire doors and building entry doors.

Repair and replace windows and screens.

Do monthly smoke detector checks in 100% of the households on their property.

Follow the preventative maintenance program as outlined within the different binders.

Adhere to all CMC policies and procedures.

Plumbing

Unplug toilets and drains.

Replace toilet repair kits.

Replace faucets, seats and washers.

General plumbing repairs.

Replace/repair garbage disposals.

Electrical

Handle general electrical repairs.

Replace light switches, fixtures, outlets and fuses.

Replace phone jacks.

Replace/repair exit lighting.

Prepare trash dumpsters for scheduled pick-up:

Maintain log of trash pick-ups to verify billing.

Maintain dumpster enclosures in clean, working condition.

Common area and Apartment Work Requests:

Work requests must be picked up at the office and completed within 24 hours. All requests must be in writing issued by the Property Manager or his/her designee.

Delays in completing work requests must be communicated to the resident and the Property Manager

Return work requests to office upon completion.

Carpentry

Sheetrock repair, paint & texture

General carpentry & drywall repairs

Mechanical:

General repair & replacement of appliances

Air conditioners: clean filters, compressors and condenser coils

All general heating control repairs

Boiler/Mechanical room:

Maintain in clean condition.

Be familiar with operational procedures of heating systems

Check and record daily operations of heating systems on boiler log.

Be familiar with operational procedures of hot water heater.

Sweep & clean floors as necessary.

Be familiar with the location of power, water and gas turnoff valves, clean-out traps, fire extinguishers and fire hydrants on the property.

Snow Removal.

Shoveling snow from the steps, sidewalks, and walkways around all buildings.

All snow is to be removed by 7:00 a.m. Remain on Snow Removal duty until all the snow is cleared from the entire property.

Apply Ice Melt to steps and walkways when slippery.

Report shoveling and ice removal activities to the Property Manager for entry in the maintenance log.

Preventive maintenance:

Be familiar with and follow preventive maintenance manual procedures.

Initiate repairs to prevent a greater future expense.

Furnace filter replacement according to the preventive maintenance manual.

Help caretaker with heavier duties.

Carry pager for maintenance emergencies and contact with office. Be on-call as scheduled by management for after hour emergencies.

Create and maintain a safe work environment, any safety concerns must be reported to your supervisor immediately.

Adhere to all Fair Housing laws and regulations.

Be on-call as scheduled by management for after hour emergencies. Will respond to all emergencies timely in accordance with the Insurance/Crisis Response Policy.

Take all assigned online classes designated for this position.

If the position is responsible for a petty cash, it must be able to be balanced at all times.

Other duties as assigned by management.

SUPERVISORY RESPONSIBILITIES:

This position does not include supervisory responsibilities.

QUALIFICATIONS: (Knowledge, Skills, Abilities, Education, Training and Experience.)

To perform this job successfully an individual must be able to perform each essential duty satisfactorily. The requirements listed below are representative of the knowledge, skill and/or ability required. Reasonable accommodations may be made to enable individuals with disabilities to perform the essential functions.

Education and/or experience

One to three months? related experience in maintenance required.

High school diploma or equivalent, preferred

Basic knowledge of electrical and plumbing systems, and painting procedures.

Language Skills

Ability to communicate in English clearly with the others orally and in writing.

Able to read and comprehend simple instructions, short correspondence, and memos.

Able to write simple correspondence.

Ability to effectively present information in one-on-one and small group situations to customers, clients and other employees

Mathematical Skills

Ability to add, subtract, multiply, and divide in all units of measure, using whole numbers, common fractions and decimals.

Computer Skills

Reasoning Ability

Good safety habits.

Ability to apply common sense understanding to carry instructions furnished in written, oral, or diagram form. Ability to deal with problems involving several concrete variables in standardized situations.

Other

Valid drivers? license, ability to drive and insurance required.

Ability to use hand and power tools.

PHYSICAL REQUIREMENTS/ WORK ENVIRONMENT:

The physical requirements described here are representative of those that must be met by an employee to successfully perform the essential functions of this job. Reasonable accommodations may be made to enable individuals with disabilities to perform the essential functions.

Ability to frequently lift or move 20-70 pounds regularly, more on occasion.

Ability to often move appliances and heavy machinery correctly and safely.

Ability to frequently, walk steps, climb ladders, scaffolding, ramps, poles, etc.

Frequent kneeling or bending.

Valid driver?s license, ability to drive, insurance.

Ability to maintain equilibrium when working in high places.

Stooping, requiring full use of lower extremities and back muscles.

Frequent reaching and extending of arms and hands.

Frequent handling of items of various sizes and weights. Must be able to seize, hold grasp, turn or otherwise work with one or both hands. Fingers involved only to the extent that they are an extension of the hands.

Frequent crouching down and forward by bending legs and back.

Duties may require contact with human and/or animal waste; proper safety precautions must be taken.

Work environment is indoor/outdoor work as needed. Temperature ranges may be very cold to very hot.