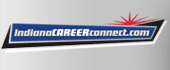 Job Information
LKQ Corporation

Wheel Manfufacturing Production Lead

in

Warren

,

Indiana
Wheel Manfufacturing Production LeadinWarren, INatLKQ Corporation
Date Posted:9/3/2020
ApplyNot ready to Apply?
Job Snapshot
Full-Time
507 9th Street
Warren, IN
Warehouse
Not Specified
9/3/2020
Job Description
Job Summary: Responsible for completion of daily team production schedules. This position will provide support/assistance to supervisors, coach team members and act as a liaison between supervisors and staff for efficient delivery of information. Essential Job Duties: 1. Assists with scheduling and oversees daily assignments to ensure quality control and maximum productivity of employees in accordance with Production requirements. 2. Inspects and recommends measures to improve production methods, equipment performance, and quality of product. 3. Enforces and coaches safety working practices and observes workers to ensure compliance of safety standards and regulations. 4. Trains others. 5. Analyzes or resolves work problems or assists workers in solving work problems. 6. Establishes or adjusts work procedures to meet production schedules. 7. Performs production work as necessary. 8. Initiate and support the continual improvement of LKQ Corporation quality improvement system. 9. Assumes other duties as assigned. SUPERVISORY RESPONSIBILITIES: None To perform this job successfully, an individual must be able to perform each essential duty satisfactorily. The requirements listed below are representative of the knowledge, skill, and/or ability required. Reasonable accommodations may be made to enable individuals with disabilities to perform the essential functions.
Company Overview:
LKQ Corporation (www.lkqcorp.com), an S&P and Fortune 500 (# 262) company, is a leading provider of alternative and specialty parts to repair and accessorize automobiles and other vehicles. LKQ has operations in North America, Europe and Taiwan. LKQ offers its customers a broad range of replacement systems, components, equipment and parts to repair and accessorize automobiles, trucks, and recreational and performance vehicles. Globally, LKQ has more than 1,700 operating locations and 52,000 employees. Come join our entrepreneurial, growth oriented culture, and be LKQ Proud!
Job Requirements
Basic Qualifications (Minimum Required Experience, Education, Knowledge/Skills/Abilities, Essential Physical Demands): ▪ EDUCATION AND/OR EXPERIENCE: 2+ years plating experience, rubber bumper repair experience or aluminum wheel re-manufacturing experience. Up to three months or more of warehouse-related experience, supplemented by on-the-job training to learn associated duties and the nature of work performed, as well as procedures and work methods in order to become familiar with the company's products, locations, machines and equipment, operating methods and proficiency requirements necessary to fully assume the responsibilities of the job. ▪ KNOWLEDGE/SKILLS/ABILITIES: Possess good communication and leadership skills. Have knowledge of and understand OSHA, "Right to Know" and all other applicable governmental regulatory agency programs, regulations and practices. Must be familiar with the company's products and warehouse methods, techniques and procedures. Must be able to work in cooperation with others. Must be attentive to detail and ensure accuracy in work assignments. Must be able to communicate effectively with others. Must have the flexibility to work variable schedules, including weekends. Ability to effectively lead and train others. ▪ MACHINES, EQUIPMENT, AND SOFTWARE: Forklift, order selector, pallet jack, pull cart, ladder, telephone, and Microsoft Office software. ▪ PHYSICAL DEMANDS AND WORKING CONDITIONS: This position requires individuals to be able to work warehouse inventory including lifting equipment, bumpers, etc.; must be able to move/lift up to 75 pounds. Should not have any lifting restrictions and must not possess fear of heights. Should be able to tolerate high and low temperature levels. Should possess special skills in the operation of a forklift in negotiating the lift in close quarters. While performing the duties of this job, the employee is HR-1865 (08/18) Page 2 of 2 regularly exposed to moving mechanical parts. The employee is occasionally exposed to extreme cold and extreme heat. The noise level in the work environment is moderately loud. Preferred Qualifications: ▪ High School graduate or G.E.D. equivalent desired. ▪ Forklift certification is beneficial. ▪ Bilingual Spanish is a definite plus. Decision Making Examples: ▪ Train and motivate Production Technicians ▪ Problem-solve production issues ▪ Get team to meet production deadlines ▪ Identify areas for improvement