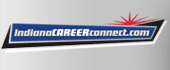 Job Information
Real Alloy

Production Supervisor

in

Wabash

,

Indiana
REAL ALLOY is the global market leader in third-party aluminum recycling and specification alloy production. We operate in 23 facilities strategically located in 6 countries across North America and Europe. We convert aluminum scrap and by-products into reusable aluminum metal for a growing number of applications across various industries. Our headquarters is located in Cleveland, Ohio.
Supervise employees engaged in the quality of melting, casting, packaging, and shipping of aluminum into customer requested specifications in a manner to ensure quality production at minimal cost in a safe work environment.
This is a 2-2 3-2-2-3 rotating schedule for 12 hour shifts 6p-6a
Core Accountabilities
Responsible for either the Charge End (Molten Furnace Operation) or Cast End (Casting & Packaging Operation) for a shift.

Overall responsibility to ensure

All products produced are within customer specifications

All products are packaged and shipped within customer specifications and work instructions

All safe work practices are performed and followed effectively.

Must be able to operate all Quality Lab Instruments (Lathe, Grinder, Spectrometer, etc.).

Assist Production Supervisor II to ensure production goals are met while monitoring quality data.

Conduct Root Cause Analysis for scrap, downtime, or other processes, and record as required.

Ensure proper record keeping of shift activities through auditing (Banding, Pot Weights, Gross Weights, Chemistry KPIs, etc.).

Report audit findings to Production Supervisor II to correct behaviors.

Conducts meetings with employees and ensures compliance with all health, housekeeping, safety and environmental regulations and company policies and procedures.

Be able to perform a variety of tasks for your crew operations such as:

Ensure all paperwork is filled out and is correct and turned in at the prescribed time.

Follow all directions from site management.

Maintain good housekeeping throughout your area as well as the plant

Meet established quality specifications, and required deviations according to customer requirements.

Recommends measures to improve production methods, equipment performance, and quality of product. Suggests changes in working conditions and use of equipment to increase employee efficiency.

Draft and update Standard Work Instructions (SWI) for review by site management in the proper formatting.

Keep work areas in a neat and orderly fashion.

Assist in schedule and directs employees in assignment and completion of production work on the shop floor. Creates and trains a team of workers to achieve or exceed budgeted production goals while maintaining compliance with environmental and other regulatory requirements.

Complete all Production paperwork accurately and communicated timely throughout and at the end of each shift.

Meet all payroll timekeeping responsibilities on time and accurately, as required by HR Payroll.

Backfill Production Supervisor II and Shipping as required/scheduled by the site management.

High school diploma or equivalent.

At least two years of supervisory experience in an industrial setting.

Previous work experience in secondary aluminum industry helpful.

Working knowledge of Microsoft Office

Working knowledge of Spectrometer Analysis helpful.

Able to work a flexible schedule to include nights and/or weekends

Highly motivated, goal oriented, ethical, and challenge driven.

Ability to work in a fast paced environment
Physical Demands
Ability to lift and / or move up to 50lbs on occasion.
REAL ALLOY is an equal opportunity employer and supports diversity in the workplace. Qualified applications will receive consideration for employment without regard to their race, color, religion, sex, sexual orientation, gender identity, national origin, disability, or status as a protected veteran. Our HR teams will reach out to the applicants who met the qualifications and most closely aligned with requirements of the positions.
ID: 2020-1504
External Company Name: Real Alloy
Street: 4525 W. Old 24