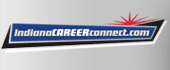 Job Information
Real Alloy

Production / General Labor

in

Wabash

,

Indiana
REAL ALLOY is the global market leader in third-party aluminum recycling and specification alloy production. We convert aluminum scrap and by-products into reusable aluminum metal for a growing number of applications across various industries.
RETENTION BONUS:
$300 at 90 days
$1,000 at 9 months
Core Accountabilities: Activities including but not limited to stacking, and including taking ingot to a cooling pad, banding stacks of ingots, cleaning around bag houses and changing of bags. Clean up around the furnace room, shredder and the mill. Pump and pump well clean up. Skimming of sows and ingots.
Ability to lift up to 50 pounds
Ability to follow instructions
Reliability of attendance
Accurately recording weights of ingot stacks and heats
Show safe work practice around the facility
All other duties as assigned
Ability to drive tow motor/forklift
High school diploma or equivalent GED
The work environment characteristics described here are representative of those employee encounters while performing the essential functions of this job. Reasonable accommodations may be made to enable individuals with disabilities to perform the essential functions.
While performing the duties of this job, the employee is exposed to moving mechanical parts and outside weather conditions.
The employee could be exposed to fumes or airborne particles, extreme cold and extreme heat.
The noise level in the work environment is usually over 85 db.
The above statement reflects the general details considered necessary to describe the principal functions of the job identified, and shall not be construed as a detailed description of all the work requirements that may be inherent in the job.
REAL ALLOY is an equal opportunity employer and supports diversity in the workplace. Qualified applications will receive consideration for employment without regard to their race, color, religion, sex, sexual orientation, gender identity, national origin, disability, or status as a protected veteran. Our HR teams will reach out to the applicants who met the qualifications and most closely aligned with requirements of the positions.
ID: 2020-1467
External Company Name: Real Alloy
Street: 4525 W. Old 24
Relocation Offered: No