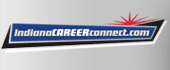 Job Information
Real Alloy

Plant Electrician

in

Wabash

,

Indiana
REAL ALLOY is the global market leader in third-party aluminum recycling and specification alloy production. We operate in 23 facilities strategically located in 6 countries across North America and Europe. We convert aluminum scrap and by-products into reusable aluminum metal for a growing number of applications across various industries. Our headquarters is located in Cleveland, Ohio.
Perform all electrical related duties including new installations, panel wiring, troubleshooting etc. Must be able to work from elevated levels, operating mobile equipment, and hand and power tools. Must read and have computer awareness. Read and understand pertinent electrical meters and other diagnostic tools. Read and understand schematics
High school diploma or equivalent GED
Knowledge of NFPA 70 requirements
Read and understand operations and parts manuals
REAL ALLOY is an equal opportunity employer and supports diversity in the workplace. Qualified applications will receive consideration for employment without regard to their race, color, religion, sex, sexual orientation, gender identity, national origin, disability, or status as a protected veteran. Our HR teams will reach out to the applicants who met the qualifications and most closely aligned with requirements of the positions.
ID: 2020-1475
Street: 4525 W. Old 24