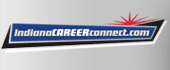 Job Information
Real Alloy

Operations Manager

in

Wabash

,

Indiana
REAL ALLOY is the global market leader in third-party aluminum recycling and specification alloy production. We operate in 23 facilities strategically located in 6 countries across North America and Europe. We convert aluminum scrap and by-products into reusable aluminum metal for a growing number of applications across various industries. Our headquarters is located in Cleveland, Ohio.
The Operations Manager is responsible for the scheduling and supervision of the plant activities. Works collectively with leadership team to control plant budget and utilizing weekly tracking sheets.
Core Accountabilities
Drive and develop the culture of safety first. Accountable for the safety of all production personnel, and the safe operation of all production equipment. Lead and participate in all safety-related programs and training.

Development and implementation of improvement action plans for each area of responsibility to ensure year over year improvement in critical plant metrics.

Directs plant production operations, and establishes priorities in keeping with effective operations and cost factors.

Works in accordance with the policies and procedures established by the Wabash, Indiana plant, the operating policy, and discretionary limits and standards set by the Plant Manager.

Confers with management personnel to establish production and quality control standards, develop budget and cost controls.

Confers with plant and corporate management to obtain data regarding types, quantities, specifications, and delivery dates of product ordered.

Reviews and analyzes production, quality control, maintenance, and operating or production problems.

Confers with Corporate Commercial Group to revise production schedules and priorities as a result of equipment failure or operating problems.

Consults with Maintenance personnel relative to modification of machines and equipment in order to improve production and quality of products.

Ensures compliance with all health, safety and environmental regulations, and company policies and procedures.

Develops and implements operating methods and procedures designed to eliminate operating problems and improve product quality and customer satisfaction.

Performs other duties as required.

Bachelor degree (B.S.) in business, operations management, or engineering OR equivalent relevant experience.

Minimum five years in a manufacturing operations role with three years managerial experience, preferably in secondary aluminum production.

Working knowledge of Lean, Six Sigma and other continuous improvement tools an asset.

Excellent interpersonal, written and verbal communication skills; ability to plan and organize effectively and efficiently; results and detail oriented.

Proven ability to contribute to a winning high-performance team; high energy, data driven, and results oriented.

Willingness to travel approximately 10% of the time.

Working knowledge of aluminum processes is a strong plus.
REAL ALLOY is an equal opportunity employer and supports diversity in the workplace. Qualified applications will receive consideration for employment without regard to their race, color, religion, sex, sexual orientation, gender identity, national origin, disability, or status as a protected veteran. Our HR teams will reach out to the applicants who met the qualifications and most closely aligned with requirements of the positions.
ID: 2021-1573
External Company Name: Real Alloy
Street: 4525 W. Old 24