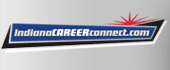 Job Information
Real Alloy

Health & Safety Manager

in

Wabash

,

Indiana
REAL ALLOY is the global market leader in third-party aluminum recycling and specification alloy production. We operate in 23 facilities strategically located in 6 countries across North America and Europe. We convert aluminum scrap and by-products into reusable aluminum metal for a growing number of applications across various industries. Our headquarters is located in Cleveland, Ohio.
The Health & Safety Manager will manage all aspects of employee health and safety in a heavy industrial environment. Prior experience in heavy manufacturing as an HSE professional desired.
Core Responsibilities
Interacts with and provides visible safety leadership to all employees, particularly those on the plant floor, to drive safety awareness, engagement and improvement.

Improves safety performance by continuously increasing a level of awareness and improving safety systems to reduce, if not eliminate, accidents and injuries.

Completes inspections, audits, observations and risk assessments to detect and eliminate at-risk practices and conditions.

Leads plant safety meetings, safety walk-arounds and assists Front Line Leaders with crew safety meetings.

Partners with Operations and Maintenance to ensure adequate mechanical and physical safeguards to equipment. Ensures equipment is regularly inspected and calibrated as required.

Develop, upgrade and implement the necessary safety and health training programs and systems to ensure compliance with Federal, State and Company requirements.

Follows investigation practices for all accidents and near misses to determine the causes and the corrective actions necessary to prevent recurrences. Meets corporate reporting targets and root cause analyses.

Maintains accurate recordkeeping data as required by the Occupational Safety and Health Administration.

Manages and administers site worker's compensation matters, partnering with HR on return to work and disability management integration where applicable.

Provides 24/7 availability to plant, as required.

Bachelor's degree required in Safety or equivalent major.

Minimum 5-8 years' experience in a Health and Safety role with demonstrated understanding of H&S principles and regulations.

Strong project management and planning skills in order to develop and then implement an aggressive, forward-thinking, and cohesive plan to improve facility H&S performance.

Strong persuasion and motivation skills as well as the ability to work across all disciplines and employee levels.

Strong communication skills – written and verbal. Ability to accurately write reports, communicate verbally with employees, provide constructive feedback and maintain positive employee relations.
Preferred Qualifications
Solid understanding and experience with continuous improvement processes such as Kaizen, Lean, Six Sigma, and CIP.

Knowledge of manufacturing processes. Molten metal high hazard industry experience.

Knowledge of OSHA's PSM standard

Certified Safety Professional

Prior Union experience
REAL ALLOY is an equal opportunity employer and supports diversity in the workplace. Qualified applications will receive consideration for employment without regard to their race, color, religion, sex, sexual orientation, gender identity, national origin, disability, or status as a protected veteran. Our HR teams will reach out to the applicants who met the qualifications and most closely aligned with requirements of the positions.
ID: 2021-1586
External Company Name: Real Alloy
Street: 4525 W. Old 24
Relocation Offered: Yes