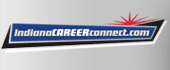 Job Information
Tradesmen International, Inc.

Commercial Electrician

in

WABASH

,

Indiana
Description
As a Commercial Electrician you will be responsible for installing and repairing electrical systems, hydraulic, pneumatic and electronic components of commercial machinery and equipment.
Specific responsibilities:
Installing power supply wiring and conduit such as: EMT, O-CAL, Rigid conduit, MC cable, strut, cable trays

Troubleshooting electrical components, wiring diagrams, transformers, motors, panels, and circuits

Installing, maintaining, and repairing electrical systems such as: switch gears, motor controls, electrical panels, CT cabinets, conveyor systems, lighting, and power supplies

Testing electrical systems or continuity of circuits in electrical wiring, equipment, or fixtures, using testing devices, such as ohmmeters, voltmeters, or oscilloscopes, to ensure compatibility and safety of system

Inspecting systems, equipment, or components to identify hazards, defects, or the need for adjustment or repair, and to ensure compliance with codes

Directing or training workers to install, maintain, or repair electrical wiring, equipment, or fixtures

Diagnosing malfunctioning systems, apparatus, or components, using test equipment and hand tools to locate the cause of a breakdown and correct the problem
Requirements
We're highly selective, committed to hiring only those electricians that are highly skilled in their trade with unwavering reliability, strong work ethic, and a desire to be the best.
Specific requirements:
At least 2 year of experience in commercial electrical

Ability to follow electrical code manuals to install and repair electrical systems

Understand schematic diagrams, blueprints and other specifications required by our client

Experience working with hand tools, power tool and electronic test equipment

Strong working knowledge of job site safety as well as ability to complete a company specific safety orientation

High standard of integrity and professionalism

Drug free at all times
Company Details
Our comprehensive benefits encourage our employees and their families to build a lifelong relationship with us.
Vacation Pay

Health insurance

Dental and vision plan

Prescription drug plan

Life insurance

Short-term disability

401(k) profit-sharing savings plan

Incentive programs

Tool purchase programs
If interested please contact us at 260-497-9200
Recruiter Name
Shayne Goings
Location
US-IN-WABASH
Posted Date 2 weeks ago (1/5/2021 3:27 PM)
Req ID 2021-286404
Category Electrical - Journeyman
Travel No
Job Board IN
Location US-IN-WABASH