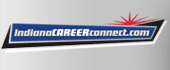 Job Information
Packing Corp of America

SUMMER STUDENT LABOR

in

Vincennes

,

Indiana
SUMMER STUDENT LABOR
390-VINCENNES-H, 408 East St. Clair Street, 408 East St. Clair Street, Vincennes, Indiana, United States of America
Req #4550
Tuesday, June 1, 2021
As a Fortune 500 company, Packaging Corporation of America (PCA) is an ideas and solutions company. Our corrugated packaging business seeks to be the leader in helping our customers — large and small — package, transport and display products of all kinds. Our white paper business delivers Paper With Purpose by providing the highest level of customer service and operational excellence. We have approximately 15,000 team members in more than 100 locations in the United States that strive to meet the local needs of our customers. Our mission is to serve the needs of our customers, today and tomorrow, with products and services that exceed expectations for performance and environmental responsibility.
People • Customers • Trust
Temporary Summer Position Responsibilities: Position is for summer help and is temporary. Main duties will include filling in positions within the plant needs until the end of summer.
Work as part of a team in support of a manufacturing operation with a goal of increasing productivity; decreasing downtime and waste.
Assume active role in overall plant and facilities-related work. Position requires assisting all jobs on the plant floor.
Follow all company safety rules and lock-out tag-out procedures.
Maintain a clean and safe work area.
Be open to changes in shifts and flexible in operation worked.
Other duties as assigned.
May be required to stack on a continuous basis, for duration of the shift.
Employees are responsible for learning each position given in a timely fashion, this will include, Safety Procedures, operation of equipment, conduct quality checks, recording downtime, update Shop Floor system, verify schedule, machine set up, make adjustments, verify quality, run machine so maximum efficiency is achieved, work as a team with the crew, complete necessary paperwork and other duties as assigned.
Basic Qualifications: Successful candidate must be willing to work the second shift, work required overtime as needed.High School Diploma or equivalentHave a strong safety backgroundGood attendance recordExcellent team workBe a good communicator.Must be 18yr or older
Preferred Qualifications: Previous plant manufacturing experience, particularly within the corrugated or packaging industry is a plus with an understanding that temperatures and volumes of work may vary.
Knowledge, Skills & Abilities:Must be willing to work closely on a day-to-day basis with other production personnel.Ability to share ideas with others to solve problems of essential importance.
Excellent communication skills.Thrive in a cross-functional team environment.
Work with a sense of urgency to reduce downtime of machines.
Ability to navigate computer systems when trained.
Strong written and verbal communication skills.
Ability to work in a fast paced environment and handle multiple requests simultaneously.
All qualified applicants must apply at Careers.packagingcorp.com to be considered.
PCA is an Equal Opportunity Employer – Veterans/Disabled and other protected categories.
Other details
Apply Now
390-VINCENNES-H, 408 East St. Clair Street, 408 East St. Clair Street, Vincennes, Indiana, United States of America