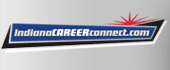 Job Information
Pace Community Action Agency

Maintenance Technician II

in

Vincennes

,

Indiana
TITLE
Maintenance Technician II
REPORTS TO
Executive Services Manager
POSITION CLASSIFICATION
Regular, Non-Exempt
Salary Range: $11.99 - $15.59
POSITION SUMMARY
Responsible to perform routine and preventive maintenance to ensure building systems operate efficiently and that physical condition of buildings does not deteriorate. Incumbent will use tools ranging from common hand and power tools, to precision measuring instruments and electrical testing devices.
skills & education requirements
High School Diploma or equivalent. Relevant technical training preferred. Individual must be able to satisfactorily perform duties and;
Effectively communicate both orally and in writing; have the ability to write reports and business correspondence; have the ability to effectively present information.

Cooperate successfully as a member of a fast-paced team

Possess good organizational skills, with sensitivity to details

Have knowledge of computer operations and possess skills preferably with MS Office
ADDITIONAL job requirements
Free from Child Abuse and Neglect

Annual TB test

Pre-employment fingerprinting, drug test & physical examination certification

Must possess a valid driver?s license and have access to a personal vehicle with required liability insurance for use in business related travel.

Must ensure efficient operations and present a professional image in conduct, attitude and attire.

Must be philosophically compatible with the mission of PACE.
Essential Duties & responsibilities
Conduct routine maintenance and develop preventative maintenance systems.

Ensure a safe work environment for staff and contractors.

Evaluate and assess the efficiency and effectiveness of the facilities.

Assure proper repair of buildings carpentry, painting, plastering, and refinishing including the schedule of repairs.

Coordinate work with other functions avoiding any interruption in normal business activities.

Maintain inventory of tools and equipment.

Submit timely, accurate and complete reports.

Attend all assigned training and meetings.

Comply with company, state and federal regulations.
Physical/Mental Demands
Requires sitting, standing, stooping, bending and reaching with manual dexterity sufficient to operate standard office machines such as computers, fax machines, calculators, copy machines, telephone and other office equipment. May require lifting up to 60 pounds. Requires normal range of hearing and vision.
Must be able to handle diverse work problems on a daily basis. Requires ability to set priorities and work schedule, yet adjust to changes necessitated by last minute assignments and deadline requests that may prove stressful. Consistent pleasant attitude is necessary with personal maturity as an important attribute. Must relate and interact with people at all levels of the company and in a culturally diverse environment.
The statements herein are intended to describe the general nature and level of work being performed by employees assigned to this position. They should not be construed as an exhaustive list of all responsibilities, duties, and skills required of personnel so assigned.
Our company reserves the right to modify job duties at any time. This document is not an employee contract.
I may be required to undergo a drug screen, and I hereby authorize any medical professional to furnish information on me as necessary in conjunction with that screening and related considerations.
PACE is an Equal Opportunity Employer
Our programs and services are designed to Educate, Empower & Improve