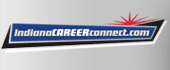 Job Information
Pace Community Action Agency

IT Support Specialist

in

Vincennes

,

Indiana
Position Description
TITLE
IT Support Specialist
REPORTS TO
Information Systems Manager
POSITION CLASSIFICATION
Regular Full-Time, Non-Exempt
Salary Range: $15.27 - $19.85
POSITION SUMMARY
Responsible for technical support of computer systems . Incumbent will be responsible for configuring new hardware, updating/installation of software, troubleshooting, help desk operations, analyzing, security, and training for the Local Area Network (LAN), and the Cisco based Wide Area Network (WAN).
skills & education requirements
AS Degree in related field and/or industry certifications (CompTIA, Microsoft, etc.) with 2 years on-site work experience in a Windows Server environment . Individual must be able to satisfactorily perform duties and;
Effectively communicate both orally and in writing; have the ability to write reports and business correspondence; have the ability to effectively present information;

Cooperate successfully as a member of a team;

Possess good organizational skills, with sensitivity to details; and

Proficiency with computer operations and possess skills preferably with MS Office.

ADDITIONAL job requirements

Must possess a valid driver's license and have access to a personal vehicle with required liability insurance for use in business related travel.

Must ensure efficient operations and present a professional image in conduct, attitude and attire.

Must maintain clean workspaces.

Must be philosophically compatible with the mission of PACE.

Essential Duties & responsibilities

Assist IT Manager with Windows Server administrator duties.

Provide assistance to staff with 1st and 2nd level hardware and software support.

Conduct Hardware/Software installation and configuration of new equipment.

Complete the installation and termination of all the networking cables maintaining the networks' connectivity.

Develop and conduct staff computer training

Evaluate and recommend computers and peripherals for purchase.

Operate all systems' back-up schedules to ensure data is preserved, restoring as needed .

Travel to different sites within our service area.

Attend all assigned training and meetings.

Submit timely, accurate and complete reports.

Comply with company, state and federal regulations.

Physical/Mental Demands

Requires sitting, standing, stooping, bending and reaching with manual dexterity sufficient to operate standard office machines such as computers, fax machines, calculators, copy machines, telephone and other office equipment. May require lifting up to 60 pounds. Requires normal range of hearing and vision.

Must be able to handle diverse work problems on a daily basis. Requires ability to set priorities and work schedule, yet adjust to changes necessitated by last minute assignments and deadline requests that may prove stressful. Consistent pleasant attitude is necessary with personal maturity as an important attribute. Must relate and interact with people at all levels of the company and in a culturally diverse environment.

The statements herein are intended to describe the general nature and level of work being performed by employees assigned to this position. They should not be construed as an exhaustive list of all responsibilities, duties, and skills required of personnel so assigned.

Our company reserves the right to modify job duties at any time. This document is not an employee contract.

I may be required to undergo a drug screen, and I hereby authorize any medical professional to furnish information on me as necessary in conjunction with that screening and related considerations.
Powered by JazzHR