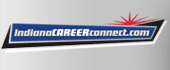 Regal Beloit Corporation

Production Scheduler I

in

Valparaiso

,

Indiana
Description: JOB DESCRIPTION: (Key Responsibilities)
Under the direct supervision of the Materials Manager, is responsible for:
Applies Lean Principles in the scheduling and releasing of manufacturing orders to insure the execution of the production plan for assigned products
Updates priorities to attain delivery promises needed.
Monitor and report manpower and machine capacity issues
Work w/ Production Supervisors to develop plans to improve balance
Expedite missing parts.
With working knowledge of equipment and capacity:
Schedule Machines
Establish Priorities
Work with RAW Material Planner to insure proper flow of RAW Material to support production schedule
Work with other plants on inter-org transfers and expedites on missing parts
Prioritize and re-promise assembly and component part schedules to maximize customer service and plant productivity and insure most accurate plant load
Work to resolve reporting/inventory errors
As required, supply delivery information, status updates and set overall plant priorities when areas of conflict arise.
Attend daily production meetings as required
Other duties as assigned
QualificationsBachelor's degree or equivalent related experience. 1 years Scheduler experience. Green Belt in Lean Six Sigma within 3 years.