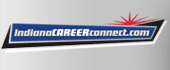 Job Information
UGN Inc.

Production Operator

in

Valparaiso

,

Indiana
Description
Founded in 1986 as a partnership between Nittoku and Autoneum, UGN is the preferred producer of high quality acoustic, interior trim, and thermal management products, and a recognized leader in customer satisfaction for the Japanese transplant automotive industry in North America. UGN, with more than $400 million in revenue, has six locations in the United States—Novi, Michigan; Jackson, Tennessee; Monroe, Ohio; Somerset, Kentucky; Tinley Park, Illinois; and Valparaiso, Indiana; as well as a location in Silao, Guanajuato, Mexico—specializing in manufacturing, research, development, testing, and service support.
Learn more about UGN at ugn.comhttps://vimeo.com/255503961https://www.linkedin.com/company/66127
The 180,000 square foot UGN Valparaiso, Indiana facility opened in 1997 and has 330 team members currently. UGN has a strong, corporate wide focus on giving back to the community, and as such the team members at the Valparaiso, Indiana, facility are proud supporters of Housing Opportunities, a HUD-approved and state-certified housing non-profit agency serving Northwest Indiana. The Valparaiso facility has won numerous awards over the years, including the Toyota Certificate of Achievement—Quality Performance, the Subaru Quality Achievement Award, Nissan Zero Defect Award, and the Honda Quality Performance Award.
UGN's Valparaiso facility has promoted 53% of Front Line Leaders from Operator positions. If you are looking for a great career with growth potential please APPLY TODAY!
The Production Operator performs a variety of assembling, molding, trimming, gluing, inspecting and packaging of products based on assigned area.
Responsibilities:
Maintain all process documentation in a timely and accurate manner, and perform all pre-start checklists, glue weights, tallies, and other job related audits and system checks.

Read and follow standardized work and job instructions to manufacture, trim, inspect, and pack product in a safe and efficient manner to quantity and quality specifications of assigned work cell.

Rotate job assignments within a job cell as well as in other cells as required to secure material, perform the pertinent operations (assemble, mold, spray, trim, glue, weld, inspect, pack etc.).

Observe operation of machinery in assigned cell duties to provide quality parts in conformance to customer specifications.

Sign off on work performed for traceability.

Perform 5S duties as required and maintain housekeeping standards of cell assigned.

Communicate effectively with other team members in the cell as well as attend all team meetings, problem solving sessions, training, shift meetings, etc.

Report immediately any job related injuries to cell coordinator.

Maintain regular attendance and punctuality.

Other duties may be assigned.

This job has no supervisory responsibilities.

Qualifications:

Looking for hard workers with a desire to work in a team setting.

No High School Diploma or GED required - Opportunities available to earn your GED for free.

Previous manufacturing experience not required. We offer a 5 day training program to get you ready for the position.

Ability to read elementary operating instructions, production boards, material labels, safety and hazard warnings, manuals, etc. and writing ability to complete process forms and related production reporting paperwork.

Ability to perform basic arithmetic.

Ability to interpret instructions in written, oral, diagram, or schedule form.

Basic computer skills (Microsoft Office)