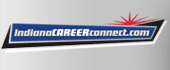 Job Information
UGN Inc.

Environment Health & Safety Specialist

in

Valparaiso

,

Indiana
Description
Founded in 1986 as a partnership between Nittoku and Autoneum, UGN is the preferred producer of high quality acoustic, interior trim, and thermal management products, and a recognized leader in customer satisfaction for the Japanese transplant automotive industry in North America. UGN, with more than $400 million in revenue, has six locations in the United States—Novi, Michigan; Jackson, Tennessee; Monroe, Ohio; Somerset, Kentucky; Tinley Park, Illinois; and Valparaiso, Indiana; as well as a location in Silao, Guanajuato, Mexico—specializing in manufacturing, research, development, testing, and service support.
Learn more about UGN at: https://ugn.com/
https://vimeo.com/255503961
https://www.linkedin.com/company/66127
The 180,000 square foot UGN Valparaiso, Indiana facility opened in 1997 and has 330 team members currently. UGN has a strong, corporate wide focus on giving back to the community, and as such the team members at the Valparaiso, Indiana, facility are proud supporters of Housing Opportunities, a HUD-approved and state-certified housing non-profit agency serving Northwest Indiana. The Valparaiso facility has won numerous awards over the years, including the Toyota Certificate of Achievement—Quality Performance, the Subaru Quality Achievement Award, Nissan Zero Defect Award, and the Honda Quality Performance Award.
The EHS (Environmental Health and Safety) Specialist oversees all environmental, health, and safety initiatives for the plant and proactively identifies any safety concerns. This position aims to improve safety measures while maintaining efficiency of operations within the plant. The EHS Specialist promotes a safety-first culture with the goal of maintaining a safe plant each and every day. This position resides in Valparaiso, IN.
Accountabilities:
Promote a safety-first culture at the plant and ensure Team Members are well versed on safety procedures.

Maintain a safety alert system within the plant; send out and review all EHS alerts.

Review safety incidents to identify the root cause of the problem and develop solutions to prevent future incidents.

Serve as a key contributor to the safety committee; attend meetings and lead discussions regarding safety initiatives and incidents. Update all safety boards at the plant.

Develop an annual safety action plan and review with plant leadership.

Perform safety/GEMBA walks to proactively identify any potential safety concerns. Develop countermeasures to address issues.

Document all safety policies and maintain in a centralized location. Review and update on a periodic basis.

Participate in daily management meetings and presents on safety and environmental issues at the plant.

Oversee workers compensation correspondence and participate in routine calls with insurance provider regarding current claims.

Coordinate and serve as the point person for any OSHA audits and visits. Maintain all OSHA logs for the plant.

Ensure Team Members are trained on a variety of safety issues throughout the year; develops a safety training calendar and tracks participation.

Manage first responder training at the plant ensuring the appropriate number of Team Members are trained in first aid procedures. Hold safety drills throughout the year.

Oversee ISO14001 compliance and completes periodic water testing as required. Conduct environmental training and respond to any audits as it relates to ISO14001.

Serve as the point person for the EPA and conduct yearly walkthrough.

Maintain various reports and databases; manage sustainability spreadsheets and trackers.

Perform related duties as assigned.
Qualifications:
Bachelors degree in an Engineering or business related discipline.

At least 5 years of experience in safety within a manufacturing environment.

Knowledge of OSHA and workers compensation laws.

Knowledge and experience with lean manufacturing principles such as Kaizen, 5S, six sigma and TPS (Toyota Production Systems).

Ability to work effectively with cross-functional teams and manage multiple projects simultaneously.

A self-starter with a sense of urgency.

Ability to lead brainstorming activities, problem solving and root cause analysis.

To perform this job successfully, an individual should have knowledge of database software; design software; development software; Internet software; manufacturing software; project management software; spreadsheet software (Microsoft Office, Oracle ERP system).

This is a hands-on position that will require work on occasional weekends and holidays as projects are implemented.