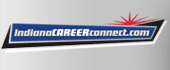 Job Information
Corteva Agriscience

Seed Quality Testing Coordinator

in

Tipton

,

Indiana
Description
Corteva Agriscience has an exciting opportunity for a Seed Quality Testing Coordinator to join our Tipton, IN Seed Quality Facility. Corteva offers an excellent benefits package that begins on your first day of employment. This includes a generous 401k match, health and dental insurance, 20 days of Choice time, a variable bonus plan, and much more!
In this role you will support Supply Production & Supply Chain (SP&SC) and research activities with emphasis on managing seed germination activities and supplying reliable data indicative of the sample tested, in a timely and accurate manner. Provide technical support for development and implementation of quality testing protocols. Monitor testing to ensure that protocols are applied and to ensure Corteva Agriscience policies, procedures, and business objectives, SP&SC Corteva Agriscience Management System (CAMS) standards and quality guidelines are met.
Responsibilities – What You Will Do:
How will you help us grow? It matters to us, and it matters to you!
• Lead facility personnel in the performance of quality testing activities.
• Ensure employees are provided a safe working environment and appropriate safety procedures are followed.
• Hire, train, develop and coach employees in germination testing activities.
• Develop and monitor annual performance plans, providing on-going feedback, coach on work assignments or resolution of issues, conducts performance reviews and salary recommendations, and guides and monitors professional development efforts.
• Ensure the preparation of samples and materials are organized and scheduled in a way to maximize efficiency and minimize costs, providing timely data and meeting deadlines.
• Conduct activities in accordance with AOSA, customer specifications, plans, work instructions, and any other regulatory protocol governing testing.
• Ensure results are accurately entered daily, reviewing possible nonconforming data for prescribed retesting. Communicate concerns related to quality, testing, employee and equipment to manager.
• Provide and assist in analysis and evaluation of data to determine quality of seed based on quality testing results with Research, Quality Supply and appropriate Marketing and Sales personnel.
• Cooperate with other Corteva labs in monitoring statistical data relating to samples and conducting referee tests.
• Participate and/or assist in internal and external audit, referees, training and certification activities.
• Ensure critical equipment is in good working order and periodical maintenance and calibration is conducted.
• Assist in the design and implementation of new testing protocols.
• May lead or assist in conducting facility tours.
Qualifications
Requirements – Who You Are:
What expertise have you grown? What do you bring to the table?
• Bachelor's Degree in Seed Technology, Seed Germination, Agriculture, Biology, or related field of study.
• At least 3 years of experience in seed testing, seed analysis, laboratory, data analysis, or related field.
• Registered Seed Technologist (RST) certification is required or achieves an RST certification within 3 years of employment.
• Demonstrated leadership and coaching skills
• Ability to motivate and supervise employees in a diverse team-oriented work environment
• Good organizational skills and ability to meet deadlines
• Written and oral communication skills
• Demonstrated knowledge of PC based software applications
• Experience with data interpretation and analysis, quality management systems and safety programs.
• Ability to stand or sit for extended periods and in an environment with repetitive motion.
• Able to work in an environment with exposure to seed mold and dust
• Ability to fulfill general employment expectations including regular attendance and working specified hours or overtime during peak seasons, which may include weekends. Also, able to accept supervision, getting along with others in the workplace, maintaining acceptable standards of conduct, etc.
The following are preferred:
• Experience preparing official documents and certificates
• Experience with audits and audit preparation
• LEAN Certification
• Certified Viability Technologist (CVT)
• Certified Purity Technologist (CPT)
• Certified Seed Analyst (CSA)
• Registered Seed Technologist (RST)
Benefits:
Let's peek at how you can grow your wellbeing, health, and future at Corteva!
• Strike a better work-life balance with robust time off benefits including paid maternity, paternal and family illness leave
• Prepare for your future with our competitive retirement savings plan, tuition reimbursement program, and more
• Enjoy access to health benefits for you and your family on your first day of employment
• And much, much more!
Ready to grow your perspectives, impact and career? Start by applying to this opportunity today!
LI-137284071_DD1
Corteva Agriscience ™, the world's first dedicated agriculture start-up, serves to enrich the lives of those who produce and those who consume, ensuring progress for generations to come. Our employees fulfill this purpose everyday by building/participating in an inclusive culture where we encourage each other to stay curious, think differently, act boldly and do what's right for our customers, our co-workers, our partners and our planet. With over 20,000 team members from 130 countries, innovating in 140 world class R&D facilities, we have the resources, leadership heritage and partner ecosystem to make a meaningful impact now and into the future.
#GrowWhatMatters
Corteva Agriscience, the agriculture division of DowDuPont, is an equal opportunity employer. Qualified applicants will be considered without regard to race, color, religion, creed, sex, sexual orientation, gender identity, marital status, national origin, age, veteran status, disability or any other protected class. If you need a reasonable accommodation to search or apply for a position, please visit: Accessibility Page for Contact Information For US Applicants: See the 'Equal Employment Opportunity is the Law' poster For our U.S. Affirmative Action Policy, click here
Corteva Agriscience