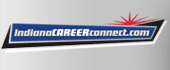 Job Information
G-TECH Services, Inc.

Manufacturing Applications & Infrastructure

in

Tipton

,

Indiana
Intermediate Manufacturing Application & Infrastructure Specialist provides technical and project support for plant IT applications and daily activities. Responsibilities include but are not limited to:
· Assist in support of corporate IT sponsored application integration, change management, incident management and problem resolution, meeting the objectives of manufacturing while minimizing lost production due to IT related issues.
· Provide
line of business support interfacing with IT team, Manufacturing Engineering,
Production Control, and the local Union.
· Provide
day to day production support for IT systems, manufacturing and IT launch
activities and upgrades while executing the IT strategic direction.
· Perform
implementation and 1st level support of mission critical plant applications.
This includes a functional knowledge of all plant applications used by local
plants, ability to troubleshoot system issues, manage and/or configure
application and application access. This includes but is not limited to Broadcast,
FIS, AVI, PFS, PFCS, MPTS, Mainframe Systems, Royal Tool, Andon, OPC (Kepware),
SGPP (ProcessVue), Mercury, MDT, Factory Asset Center, and QAS.
Qualifications
· Candidates must be available to work all shifts including nights/weekends.
· Requires a Bachelor's degree in Engineering, Computer Science, Information Technology, or related field.
· Requires 3+ years IT technical or desk side support experience or related field.
· Requires 3+ years of experience in common plant and office network environments.
Preferred Requirements:
· Project Management experience is a plus.
· Manufacturing system applications and plant support a plus.
· May be required to drive a company car. A valid driver's license is required as well as a clean driving record.
· May be required to travel domestically up to 0%.
Category UAT / Training
Function Information Technology
Req ID JN -112020-114900