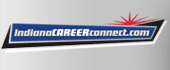 Job Information
Union Hospital Health Group

SYSTEM MGR-QUALITY MGMT SYSTEM-QUALITY MANAGEMENT

in

TERRE HAUTE

,

Indiana
1.Assists the Director in the management of the Quality Management Department.
2.Ensures organizational values, mission and strategic goals are clearly understood and demonstrated by all team members.
3.Regularly communicates and demonstrates through actions and norms, values and vision of the organization to supervisors and staff to maintain focus and direction.
4.Assists in the development of department objectives, short and long term goals, policies and procedures.
5.Assists with the implementing/maintaining the organization's performance improvement program.
6.Demonstrates a good working knowledge of PI tools and methods.
7.Manages special projects as assigned such as Anthem Quality Project, QIO requirements, CMS initiatives.
8.Assists with peer review activities including management of such processes as procedure review, and blood usage review.
9.Works with the Quality Specialists and the Medical & Dental Staff Leaders to meet their needs and expectations.
10.Supports and promotes the goals of Equal Employment Opportunity.
11.Assists with the identification of opportunities for improvement within the department/facility and the creation of a plan to address the concerns and to resolve them.
12.Has management responsibilities for multiple Medical & Dental Staff activities regarding new projects associated with the peer review process.
13.Provides the necessary tools and education to participate on/lead a process improvement, root cause analysis, or other project team.
14.Researches competitive trends and develops innovative education/training strategies by utilizing appropriate resources including data reports, professional journals, the Internet, coding manuals, and employee handbook.
15.Researches clinical information in the medical record as well as data from systems (i.e. Quality Edge, IHHA COP, QIO, Trident, HITS) to identify opportunities for improvement, within group practices, or with individual physicians.
16.Demonstrates ability to compile, analyze, and summarize data for the presentation to the appropriate groups/individuals.
17.Works with member of the Medical and Dental staff, as well as UHHG managers to analyze and identify opportunities for process improvement.
18.Works closely with the members of the Medical and Dental staff to decrease practice variations through the use of data, creation/use of clinical guidelines, and/or creation/use of profiles.
19.Travels as needed to various Union Health sites to work with staff/physicians.
20.Applies team-building concepts in interactions with all members of the health care team.
21.Initiates and maintains appropriate documentation to support work accomplished through meetings and other forms of communication.
22.Keeps department director appraised of work in progress and issues that need to be addressed.
23.Efficiently coordinates assigned medical staff department meetings in coordination with the chairperson of that committee.
24.Coordinates creation of annual report agenda and monthly agendas, maintains oversight of minutes, assists in packet preparation for assigned medical staff department meetings.
25.Coordinates creation of various reports (MEC BOD Report, Quality Summary, Non Medication Event, etc.) And presents data and information as necessary.
26.Responsible for consistent and accurate follow-up regarding issues coming from assigned committees as well as issues arising from other meetings. This includes tracking of issues until resolution is reached.
27.Works closely with Quality Specialist and Credentialing in development of data utilized for provisional and reappointment.
28.Coordinates with other departments, Quality Specialist, and Medical Staff leaders in development, completion and distribution of physician performance summaries.
29.Performs other duties as assigned.
30.Manages time well; organizes work in a systematic manner, taking into consideration departmental priorities.
31.Learns and adapts. Adapts to new situations. Considers mistakes as learning opportunities. Maintains objectivity in difficult situations.
32.Builds trust. Treats people fairly. Accepts responsibility for problems.
33.Takes accountability follows through on commitments. Consults appropriately regarding questions/concerns relative to responsibilities.
34.Develops presentations that are well organized, concise, tailored to audience.
35.Demonstrates good verbal communication; thinks before speaking, uses appropriate language, uses appropriate channels, conveys message clearly, utilizes appropriate channels. Appropriately assertive.
36.Writes in a professional, concise, well organized manner with clear syntax (e.g., abstracts, committee minutes, investigation or PI summary reports, any material given to customer).
37.Demonstrates timeliness, dependability and punctuality; in activities, communications, assigned meetings, work, and projects. Dependability/punctuality also demonstrated through lack of absenteeism.
38.Participates in professional development; attends education offerings, reads current literature relative to job requirements. Efforts are taken in order to enhance work performance and knowledge.
39.Accepts constructive criticism; evaluates personal methods of performance for effectiveness and makes suggestions regarding workflow and job satisfaction.
40.Recognizes emotional reactions in self and the impact on others and assumes responsibility for own actions.
41.Displays and maintains behavior which promotes good guest relations to patient, visitors, physicians, and co-workers.
42.Maintains strict confidentiality regarding patient, visitor, employee and strategic Hospital information.
43.Adheres to Hospital policies, procedures, and general information.
Requirements:
? Broad general knowledge of structure, functions and activities of a general acute care hospital.
? Bachelor's degree or higher required, Masters preferred.
? Willing to work toward if not already certified as a CPHQ (Certified Professional in Healthcare Quality).
? Must meet and deal successfully with a wide variety of people.
? Must be accomplished in written and verbal business communication.
? Must be skilled in developing and providing group demonstrations, including the use of creative visual and teaching aids.
? Must have personal schedule freedom to work varying hours, including evenings if necessary to attend Union Health meetings or out-of-town conferences.
? Computer skills required relative to word processing, spreadsheets, power point
? Experience in healthcare quality (inpatient or outpatient)
? Minimum of 3 years experience with management responsibilities.
#CA-L-SH
As an EOE/AA employer, Union Hospital, Inc. will not discriminate in its employment practices due to an applicant's age, race, color, religion, sex, sexual orientation, gender identity, national origin, protected veteran or disability status..