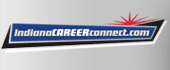 Job Information
HCA, Hospital Corporation of America

Maintenance Technician PRN

in

Terre Haute

,

Indiana
Do you have the career opportunities as a Maintenance Technician you want in your current role? We have an exciting opportunity for you to join Terre Haute Regional, a facility which is a part of the nation's largest provider of healthcare services, HCA Healthcare
Our employees come first. We provide a total compensation package to make sure your needs are met. As a PRN employee you can plan for your future by participating in our 401k program
You contribute to our success. Every role has an impact on our patients' lives and you have the opportunity to make a difference. We are looking for a dedicated Maintenance Technician like you to be a part of our team
As our Maintenance Technician, you will operate and maintain two oil/gas boilers and all associated auxiliary equipment, such as generator, feed water pumps and water softeners. As well as monitor and insure proper operation of all related equipment in the boiler room, such as vacuum pumps, medical air pumps, Johnson Control compressors, constant pressure pumps and emergency generators. Maintain efficient operation on all air handling and exhaust equipment, refrigeration units, heating and cooling equipment and associated items. Perform repairs, maintenance and scheduled inspections on various types of mechanical equipment and systems throughout the facility.
You will monitor and maintain the safe operation of assigned machinery and mechanical equipment located in the power plant and mechanical rooms. Equipment to include: fire tube boilers, generator heater, boiler feed water pump system, several steam PRV stations, chillers, Diesel Generator, Medical Air Compressors, Pneumatic control air compressors, Medical vacuum pumps, City water booster pumps. Must be able to use hand and power tools and appropriate test equipment.

Perform prescribed chemical tests and analysis of boiler water, cooling tower water, condensate, chilled water and potable water. Record results and makes necessary adjustments in chemical dosage or pump operation

Perform inspections and maintenance on equipment throughout the facility as assigned. Example: electrical switches/lighting, plumbing repairs, equipment and mechanical failures
Respond to emergency maintenance requests in other hospital departments during periods of time when the day shift maintenance staff is not scheduled.
Repair, calibrate, maintain and/or replace gauges, valves, pneumatic controls and electrical controls for refrigerator, heating and cooling systems
Clean and maintain efficient operation of chiller condenser tubes, cooling towers, evaporator and condenser coils, air supply and return units and heating and cooling coils
Operate and maintain centrifugal chiller
Terre Haute Regional Hospitalis a 278-bed community based medical center serving the areas of Vigo, Sullivan, Knox, Greene, Clay, Owen, Putnam, Parke, Vermillion and Fountain counties in Indiana and Crawford, Clark and Edgar counties in Illinois. We are the region's only Level-II Trauma Center with the highest level of care available in a 75-mile radius, the first Accredited Chest Pain Center in Terre Haute, and the first hospital in the area that was certified in hip & knee replacement by The Joint Commission.
* * Valid Indiana Driver's License (required) * Graduate of trade or technical school or completion of approved apprenticeship program in maintenance and repair of commercial and industrial refrigeration (preferred) * Previous experience with 110-480 volt equipment and controls (preferred * Two (2) years of experience as operating or stationary engineer in similar or larger plant (preferred) * Previous experience in plumbing and pipe fitting repairs (preferred) * *HOURS: PRN (as needed basis); * Availability to work nights and weekends is required
If you are looking for an opportunity that provides satisfaction and personal growth, we encourage you to apply. We promptly review all applications. Highly qualified candidates will be contacted for interviews. Unlock the possibilities and apply today!
/We are an equal opportunity employer and value diversity at our company. We do not discriminate on the basis of race, religion, color, national origin, gender, sexual orientation, age, marital status, veteran status, or disability status./
Job: *Facilities Mgmt Plant Ops & Security
Title: Maintenance Technician PRN
Location: Indiana-Terre Haute-Terre Haute Regional Hospital
Requisition ID: 00097-6723