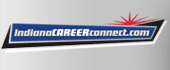 Job Information
Lockheed Martin

Information Systems Analyst /IA - Terre Haute, IN - Clearance Required

in

Terre Haute

,

Indiana
Description: This position is contingent upon award of contract.
Lockheed Martin's Spectrum Convergence team is seeking talent to provide RFINT software system support and performs or assists military operators in the performance of software duties on specialized OEM systems.
Provides support on OEM specific equipment, to include: the Ground Control Processor (GCP); Common ELINT TPED System (CETS); Multi-source Correlation System (MSCS); Rapid Information Manager (RIM), and Trusted Manager (TMAN systems.Installs software patches, investigates and reports software anomalies/deficiencies, and configures software to accommodate operational requirements. Coordinates with site personnel and the OEM contractor(s) in the support of sub-system software during all real-time operations, operational testing, and during both pre-mission and post-mission activities. During real-time operations, responsible for constantly monitoring system health and actively intervening to resolve any detected problems. Responsible for the monitoring and tuning of specific sub-systems to achieve optimum level of performance as well as detecting, isolating, and resolving system/sensor problems in order to maximize system availability. Supports media management through internal methods and procedures or through off-site storage and retrieval services. Assists local security in conducting routine software audits for compliance with established standards, policies, procedures and configuration guidelines. Assists software, hardware, analysts, and military personnel in problem identification and resolution. May also perform as an advisor or trainer for military operators and maintainers. Shift work, weekend work, and on-call support is required.
Individual must have a current and active US Department of Defense (DoD) TS-SCI security clearance.
Basic Qualifications:
Current / Active DoD TS-SCI Security Clearance.
Operation and Maintenance experience.
Desired Skills:
DOD 8570 Information Assurance Security+ Certification
CISSP
Working knowledge of AF-Distributed Common Ground Station (AF-DCGS) operations.
BASIC QUALIFICATIONS:
job.Qualifications
Lockheed Martin is an Equal Opportunity/Affirmative Action Employer. All qualified applicants will receive consideration for employment without regard to race, color, religion, sex, national origin, age, protected veteran status, or disability status.
Join us at Lockheed Martin, where your mission is ours. Our customers tackle the hardest missions. Those that demand extraordinary amounts of courage, resilience and precision. They're dangerous. Critical. Sometimes they even provide an opportunity to change the world and save lives. Those are the missions we care about.
As a leading technology innovation company, Lockheed Martin's vast team works with partners around the world to bring proven performance to our customers' toughest challenges. Lockheed Martin has employees based in many states throughout the U.S., and Internationally, with business locations in many nations and territories.
EXPERIENCE LEVEL:
Experienced Professional
Lockheed Martin