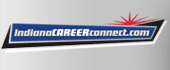 Job Information
Oshkosh Corporation

Painter

in

Terra Haute

,

Indiana
About JLG, an Oshkosh company
JLG began in 1969, when our founder, John L. Grove set out to resolve growing safety concerns in the construction industry. Since then we have been committed to understanding the challenges and delivering innovative solutions to the access market. We partner with customers to provide quality equipment, training opportunities and trusted support within the access industry. We are a global company, and our products—including mobile elevating work platforms, telehandlers, utility vehicles and accessories—can be found all over the world.
JOB SUMMARY:
The Painter is responsible for the application of paint and other coatings using electrostatic / air assist paint guns and other automotive type paint application devices on Company products. As a Painter, this position has the knowledge and skills to perform in any and each area of the paint process.
ESSENTIAL DUTIES AND RESPONSIBILITIES:
These duties are not meant to be all-inclusive and other duties may be assigned.
Prime, paint, and touchup vehicles with power spray equipment and brushes. Flush tanks, hoses and guns prior to color changeovers. Mix all types of paints for proper color, formula, conditions, viscosity and consistency. Perform titrations and mix or adjust chemicals as needed.

Disassemble, clean, repair, adjust and reassemble painting equipment, such as pumps, paint heaters, tanks, spray guns, etc. for proper operation.

Apply decals /stencils as required.

Maintain a safe and clean work environment in compliance with safety procedures, rules, and proper 6S standards. Demonstrate best practices to follow all safe procedures in assembling and testing of all models/products in assigned job function.

Upkeep of work area and equipment which may include preventative maintenance tasks. Inspect product before, during, after paint process to ensure specifications are being met.

Sand, wash, and condition parts as necessary. Light bodywork may be required.

Inspection of completed parts for quality, validate components meet.

Team member has the knowledge and skills to perform in every area of the paint process. Assist training new team members on processes and equipment functions.
MINIMUM QUALIFICATIONS:
High School Diploma or equivalent

Three (3) or more years of experience in Manufacturing, Industrial, or Automotive painting.

Ability to pass the PFT (Pulmonary Function Test) process.
WORKING CONDITIONS:
Physical Demands: Always Visual, Standing, Reaching, Fine Dexterity, Manual Dexterity; Upper Extremity Repetitive Motion, Lifting/Carrying up to 50lbs; Frequent Walking/Running, Climbing; Occasional Hearing, Talking, Bending/Kneeling, Pushing/Pulling up to 40lbs; Seldom Sitting, Driving, Typing.

Non-Physical Demands: Always Math/Mental Computation, Reading; Frequent Analysis/Reasoning, Communication/Interpretation; Seldom Writing.

Environmental Demands: Always Task Changes, Dust, Temperature Extremes; Frequent Work Alone, Loud Noises, Toxic Substances (i.e., solvents, pesticides, etc.); Seldom Tedious/Exacting Work, High Volume Public Contact, Physical Danger.

Work Schedule: Irregularity of hours due to frequent overtime, weekend or shift rotation.

Demands/Deadlines: Occasional stress due to deadlines or workload because of intermittent or cyclical work pressures, or occasional exposure to distressed individuals within the immediate work environment.
Oshkosh is committed to working with and offering reasonable accommodation to job applicants with disabilities. If you need assistance or an accommodation due to disability for any part of the employment process, please contact us at: 920-502-3009 or corporatetalentacquisition@oshkoshcorp.com.
Oshkosh Corporation is an Equal Opportunity and Affirmative Action Employer. This company will provide equal opportunity to all individuals without regard to race, color, religion, sex, sexual orientation, gender identity, national origin, disability, or veteran status. Information collected regarding categories as provided by law will in no way affect the decision regarding an employment application.
Oshkosh Corporation will not discharge or in any manner discriminate against employees or applicants because they have inquired about, discussed, or disclosed their own pay or the pay of another employee or applicant. However, employees who have access to the compensation information of other employees or applicants as a part of their essential job functions cannot disclose the pay of other employees or applicants to individuals who do not otherwise have access to compensation information, unless the disclosure is (a) in response to a formal complaint or charge, (b) in furtherance of an investigation, proceeding, hearing, or action, including an investigation conducted by the employer, or (c) consistent with Oshkosh Corporation's legal duty to furnish information.
Certain positions with Oshkosh Corporation require access to controlled goods and technologies subject to the International Traffic in Arms Regulations or the Export Administration Regulations. Applicants for these positions may need to be "U.S. Persons," as defined in these regulations. Generally, a "U.S. Person" is a U.S. citizen, lawful permanent resident, or an individual who has been admitted as a refugee or granted asylum.
Advance your career by advancing the world. For many of our team members, this is more than a career. It's a calling. Oshkosh is home to thousands of difference-makers working together to build, serve and protect people and communities around the world. From the front lines to the firehouse, the people we serve are driven by a sense of purpose. The people who work here are no different. Our engineering and product innovation help keep soldiers and firefighters safe, is critical in building and keeping communities clean and helps people do their jobs every day. As part of a People First culture, you'll be encouraged and empowered to take ownership of your work, develop your career and make a real impact on the world around you.
Oshkosh is a global company that designs and manufactures some of the world's toughest specialty and access equipment under the brands of JLG®, Pierce®, Oshkosh® Defense, McNeilus®, IMT®, Frontline™, Jerr-Dan®, Oshkosh® Airport Products, and London™.