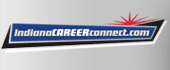 Job Information
Goodwill Industries of Michiana, Inc.

Transportation Western Plant Pre-Sorter (Full Time 2 at 40 hrs)

in

South Bend

,

Indiana
Transportation Western Plant Pre-Sorter (Full Time 2 at 40 hrs) - South Bend, IN
Transportation Western Plant Pre-Sorter (Full Time 2 at 40 hrs)
06-Oct-2020 to 04-Dec-2020 (EST)

South Bend, IN, USA

8.25

Hourly

Full Time
Store Discount, Vacation, Holidays, Insurance & Retirement Savings Options
To perform the initial sort of all donations, separating material into proper categories for processing in other departments and properly disposing of all non-saleable items. Position reports to the Production Supervisor.
ESSENTIAL JOB FUNCTIONS:
Perform initial (first) sort from crates/cages, blue poly-carts, boxes, and barrels of donated material.

Place all Soft Goods (clothing, other textiles, purses, belts, neckties, etc.) into hampers, and move full hampers to waiting areas.

Pair and rubber-band Shoes (and other footwear), and then place them in barrels.

Place Glass, (porcelain and other fragile items, et cetera) in plastic baskets and move full baskets to the glass processing area; (do not place baskets on floor).

Place Wares, (including Holiday, toys and other hard goods, et cetera) on dump tables.Allmetalitems should be passed along to Wares Processors.

Do not discard sellable items . Keep in mind that most metal objects (copper, brass, aluminum and steel) can be sold for salvage. Also, chances are that if you would give the item to a friend as a present, GOODWILL can sell it. Pay attention to what you do you are the first quality control check.Think. This is important!

Place E&M (electrical and mechanical) items in wooden carts.

Place books, records, cassette and 8-trak tapes in large red carts; CDs and DVDs go into barrels.

Place all jewelry in the designated jewelry containers.

Placeunsellableitems(wet/moldy clothing and textiles, encyclopedias, useless junk and other trash) in gray dump carts.

Clean out crates/cages until they are empty, and then sweep them of all debris.

Sweep work area and maintain a clutter-free work station. The accumulation of any donations at work stations is strictly prohibited. Keep the stuff moving...

Place hazardous materials (e.g. propane tanks, gas cans, paint, flammable liquids, et cetera) in the designated big bin.

Complete other jobs/tasks as assigned; (e.g. work in Warehouse or other areas).
OTHER JOB FUNCTIONS:
Perform other duties as assigned by Supervisor.

Cooperate with and support Team Leaders.

Work together as a TEAM. If you do not know, ask the question! Seek guidance whenever necessary. Contribute your ideas on how to improve PRODUCTIVITY!
SPECIFICATIONS:
Ability to stand or walk and perform fairly strenuous physical labor 8 hours per day.

Ability to lift, stoop, bend and reach.

Ability to sort donated material into correct categories.

Ability to move full hampers of clothes.

Ability to move full crates of donated material as necessary.
ENVIRONMENTAL CONDITIONS:
Light Industrial Plant with significant textile dust.

Possible skin irritation from wide range of donated materials handled.
Goodwill Industries of Michiana, Inc https://MichianaGoodwill.applicantpro.com