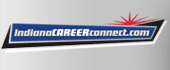 Job Information
Goodwill Industries of Michiana, Inc.

Production Western Plant Waste Curtailment Inspector (Full Time 40 hrs)

in

South Bend

,

Indiana
Production Western Plant Waste Curtailment Inspector (Full Time 40 hrs) - South Bend, IN
Production Western Plant Waste Curtailment Inspector (Full Time 40 hrs)
27-Oct-2020 to 25-Dec-2020 (EST)

South Bend, IN, USA

$8.75

Hourly

Full Time
Store Discount, Vacation, Holidays, Insurance & Retirement Savings Options
JOB OBJECTIVE:
To curtail potential revenue-generating and/or cost-avoidance items from going into the waste compactors. Primary job responsibility is to "intercept and rescue" such items before they are dumped. Must work closely with the Production and Transportation Department Supervisors, Team/Group Leaders, Material Handlers, Truck Drivers and Helpers. Position reports to Production Supervisor(s).
ESSENTIAL JOB FUNCTIONS:
At the compactor(s), visually inspect the contents of all trash dumpers and poly-carts (store returns) before they are discarded. Identify source; (see #3 below).

Remove those items that could possibly generate revenue (either retail or salvage), and place them in the appropriate designated containers staged nearby for routing back into the proper processing system(s). When a sufficient number of such items accumulate (the container is nearly full), move it to the proper functional area for further processing and return to the compactor with another (empty) container. Work (and communicate) with Truck Drivers/Helpers, Warehouse Workers, Team/Group Leaders and Supervisors as necessary.

If it is possible to determine the source/origin of "rescued" items (e.g. Production Department functional area, work station, store location, etc.) provide timely (immediate) feedback to appropriate Team/Group Leaders and Supervisors. Such information can oftentimes be learned from the delivering Material Handler, Truck Driver/Helper, or by noting the tags on the container.

Safety is of paramount importance. Be especially watchful for flammables and other hazardous materials (e.g. propane tanks, paint cans, etc.) and remove such items before dumping any containers. Also, ensure there are no ignited or smoldering/smoking materials going into the compactor(s).

Meticulously maintain provided documents (log sheets). Turn these in twice daily, once before lunch break and once before dismissal.
OTHER JOB FUNCTIONS:
Other tasks as assigned by Supervisor.

Cooperate with and support Team Leader(s).
SPECIFICATIONS:
Ability to determine the difference between worthless junk and items that have any kind of value; (salvageable items such as plastics and metals have value).

Ability to stand and walk 2-3 hours each day.

Ability to stoop, bend, lift, push and reach.

Ability to operate pallet jack, hand truck and compactor.

Ability to read, write and do simple arithmetic.
ENVIRONMENTAL CONDITIONS:
Light industrial with significant textile dust.
EQUIPMENT USED:
Pallet jack.

Barrels.

Hampers.

Boxes.

Hand Truck.

Waste Dumpers.

Compactor.

Polycarts.

Calculator.
Goodwill Industries of Michiana, Inc https://MichianaGoodwill.applicantpro.com