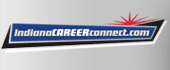 Job Information
DSM

Production Operator 2nd shift - South Bend, IN

in

South Bend

,

Indiana
DSM – Bright Science. Brighter Living.™
Royal DSM is a purpose-led global science-based company in Nutrition, Health and Sustainable Living. DSM is driving economic prosperity, environmental progress and social advances to create sustainable value for all stakeholders. DSM delivers innovative business solutions for human nutrition, animal nutrition, personal care and aroma, medical devices, green products and applications, and new mobility and connectivity. DSM and its associated companies deliver annual net sales of about €10 billion with approximately 23,000 employees. The company is listed on Euronext Amsterdam. More information can be found atwww.dsm.com.
The Challenge
To process, formulate and package liquid enzyme products.
The Position
Display and promote positive safety behaviors at all times, use proper personal protective equipment. appropriate safety tools,equipment and procedures that ensure self and others go home safe each day;that area and equipment operate to highest safety levels, that all people in area (maintenance, quality, visitors, contractors, etc.) comply with safety directives and keep area neat and clean.

All employees to be aware of and follow all DSM Life Saving Rules.

Acts in such a way that safety awareness & accident prevention are considered in performing all tasks.

Shows leadership by working to SHE standards and encouraging colleagues to work to the same standards . Unafraid to point out deficient safety behavior to colleagues.

Maintains are of responsibility in a clean and safe manner. Promptly cleans up work area.

Ensures that all safety and other assigned trainings are up to date and in compliance .

Operates process and utility equipment (tanks, pumps, press filters, agitators, Clean in Place system, packaging lines, Process Logic Controllers, boilers and cooling systems, etc.) in a hygienic and safe manner in accordance with all process procedures, cGMP, HAACP and SHE instructions and guidelines . Acts in such a way that safety awareness and accident prevention are considered in the performance of all tasks.

Operates the plant, Clean in Place and Pail Filler PLC systems in support of the manufacturing process by inputting the appropriate parameters required to transfer, filter, and formulate products, clean equipment per specification and package correct quantities of product.

Transports raw materials or returns raw materials and finished products from manufacturing by use of a powered lift truck per instructions; noting in writing the usage thereof.

Weighs out the required materials to produce batches of 1-40,000 kg. of formulated products per batch record instructions and other relevant work instructions by blending weighed materials into tanks and dry blending equipment.

Monitors equipment and process parameters; records process conditions (pH, viscosity, temperature, pump and agitator speeds, conductivity and other conditions as specified).

Takes samples and analyzes these (pH, viscosity checks, ATP Sanitation Monitoring for cleanliness); decide on operational action to be taken based upon calculations or specifications using the results found.

Takes care of good housekeeping within area of responsibility,in compliance with guidelines, orders and instructions.

Performs equipment checks such as daily Lift Truck inspection, magnet calibration testing, daily scale calibration checks and daily pre-operational inspections. 9. Performs minor maintenance work on equipment when necessary to ensure continuous operation of process (<10% of time).

Reports process issues to the Manufacturing Supervisor and informs the Supervisor about process adjustments.

Wams offenders and inform the Director of Production & Site Operations or Mfg. Supervisor if and when instructions are not complied with.

Communicates relevant details with team members and with leaving and incoming shift colleagues.

Execute master sanitation schedule tasks at the specified frequencies .

Occasionally may be required to write work instructions for work performed in the manufacturing environment.

Occasionally assigned to independently investigate equipment issues and interact with outside vendors in an investigative role.

Prepares Customer Samples for shipment.

Prepares Labels for packaging of final products.

Helps investigate valid manufacturing customer complaints as needed.

Safely load out scheduled bulk tank wagons.
The Ideal
High School diploma or equivalent.

A minimum of 2 years relevant process technical experience

Knowledge of and experience in own discipline Fork Lift driver Certification.

Lift Platform Certification

Ability to perform the physical requirements of assigned duties.
The Reward
Working for DSM means the opportunity to really contribute to improve people's lives and solving the challenges of today's world. Challenging jobs, career opportunities and an inspiring environment allow you to enhance your personal development. DSM recognizes that the on-going success of the company depends on the continued development and engagement of our employees and pursues a fair and competitive remuneration policy, recognizing individual and team competencies and performance.
Procedure & Contact
Interested in this position? Please apply on-line by sending us your resume and cover letter via the career portal(www.dsm.com/careers).
Reference check procedures are part of the DSM Recruitment & Selection Process. You will be
contacted when these references checks are required.
Royal DSM is an equal employment opportunity and affirmative action employer and all qualified applicants will receive consideration for employment without regard to race, color, religion, sex, national origin, age, protected veteran status, status as a qualified individual with a disability, or any other characteristic protected by law.
DSM