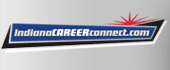 Job Information
Eaton Corporation

Production Manager

in

South Bend

,

Indiana
Eaton's Vehicle group is currently seeking a Production Manager to join our South Bend, IN team.
The Production Manager is responsible for creating a learning environment, focused with continuous improvement strategies and robust problem-solving techniques, which will lead to improvements in organizations safety, operational performance, customer service levels and overall financial health. This is an exciting opportunity for a high energy, passionate and motivated individual to manage operational activities. This position is also responsible for leading the execution and deployment of robust manufacturing processes and manufacturing efficiency initiatives across the organization. Provide leadership in executing the organization's strategic plan consistent with MESH and regulatory standards, established industry standards, and customer requirements. In this role you will be a member of the plant leadership team, this highly motivated individual, works with the entire team to develop and implement the sites Manufacturing Strategy.
Making what matters work at Eaton takes the passion of every employee around the world. We create an environment where creativity, invention and discovery become reality, each and every day. It's where bold, bright professionals like you can reach your full potential—and where you can help us reach ours.
You will proactively implement, promote and maintain a safe working environment, through diligence in accident prevention, investigation, and equipment maintenance

You will drive the company's vision and mission by reinforcing ethics, values and quality policies throughout the department

You will drive continuous improvement programs and manufacturing process improvements by applying appropriate Eaton Business System processes and problem-solving tools such as Eaton Lean System and 5S

You will set, communicate, and achieve department goals and objectives. Improve performance metrics to drive results along with appropriate problem-solving methodologies to identify process improvements

You will fully engage workforce and promote personal accountability by identifying goals, empowering employees to drive decision making, foster innovation and continuously learn by providing ongoing feedback on employee performance with formal evaluation processes

You will develop product line budget and manage manufacturing expenses within budgetary parameters

You will develop profit plan and strategic plan details relating to production and support activities

You will work with plant staff in establishing the manufacturing strategy for the facility

You will build organizational capability to support a high-performance culture

You will actively participate in the plant annual objective planning session in order to establish a 3 to 5-year strategic plan for the manufacturing facility
Qualifications
Required (Basic) Qualifications:
Bachelor's Degree from an accredited institution required

Minimum 4 years of experience in manufacturing leadership roles

Must be legally authorized to work in the United States without sponsorship
Preferred Qualifications:
Master's degree or MBA from accredited institution

Engineering Undergraduate Degree from accredited institution
Position Criteria:
Excellent written and verbal communication skills

Demonstrated ability to lead and motivate employees

Experience in budgeting, capital equipment analysis, cost accounting and project cost analysis

Proficiency in Microsoft Excel, Word and PowerPoint

Demonstrated experience in Lean Manufacturing and 5S

Strong Drive for Results competency
#LI-SR1
We make what matters work. Everywhere you look—from the technology and machinery that surrounds us, to the critical services and infrastructure that we depend on every day—you'll find one thing in common. It all relies on power. That's why Eaton is dedicated to improving people's lives and the environment with power management technologies that are more reliable, efficient, safe and sustainable. Because this is what matters.
We are confident we can deliver on this promise because of the attributes that our employees embody. We're ethical, passionate, accountable, efficient, transparent and we're committed to learning. These values enable us to tackle some of the toughest challenges on the planet, never losing sight of what matters.
Job: Manufacturing & Operations
Region: North America – Canada
Organization: VEH NAT North America Truck
Job Level: Manager
Schedule: Full-time
Is remote work (i.e. working from home or another Eaton facility) allowed for this position?: No
Does this position offer relocation?: Relocation from within hiring country only
Travel: No
Eaton is an Equal Opportunity and Affirmative Action Employer. Eaton is committed to ensuring equal employment opportunities for all job applicants and employees. Employment decisions are based upon job-related reasons regardless of an applicant's race, color, religion, sex, sexual orientation, gender identity, age, national origin, disability, marital status, genetic information, protected veteran status, or any other status protected by law.
Eaton Corporation