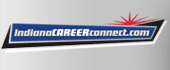 Job Information
Chase Plastics

Material Handler 

in

South Bend

,

Indiana
Material Handler
About the OrganizationAt Chase Plastics, we're real people providing real solutions. It's something we've been doing since 1992, when Kevin and Carole Chase independently set out with nothing more than $2,500 in their pocket and a Detroit-bred work ethic. Their goal then - and now - was to do what big distributors would not: provide quality specialty, engineering and commodity thermoplastics for small- to medium-sized applications - and back it up with outrageous customer service.
Today, customer service is more than a value, it's instilled in our DNA, and it's inherent in everything we do. Just like the day we started, we're committed to providing you:
Real solutions that aren't delayed by red tape or inaction
A partnership based on a genuine understanding of your business and your goals
The tools and resources to help you succeed and thrive
EOE StatementWe are an equal employment opportunity employer. All qualified applicants will receive consideration for employment without regard to race, color, religion, gender, national origin, disability status, protected veteran status or any other characteristic protected by law.
LocationCBK Warehouse
Description
PRIMARY PURPOSE OF POSITION
Devote full time to the business and affairs of Chase Plastic Services Warehouse and to use your best efforts to perform faithfully and efficiently the responsibilities assigned to you. Responsible for being a team player that projects a positive attitude and is willing to do whatever it takes to get the job done, adhering to the Company Core Values as well as being proactive in all aspects of job responsibilities.
ESSENTIAL DUTIES AND RESPONSIBILITIES
Predictable and dependable attendance is required.

Adhere to all company policies and safety procedures

Adhere to OSHA requirements and Company safety guidelines, reporting all injuries or safety risks to Management, and/or Supervisors immediately.

Assist in operating blending equipment and maintain according to written work instructions, when required.

Safely operate all bulk equipment and maintain according to written work instructions when required

Safely operate and maintain all air compressors, box dumper, shrink wrappers, scale equipment, super-sack dumper, and Box-to-BULK hopper after proper training

Daily housekeeping of warehouse and grounds. Ensure we keep a clean warehouse at all times.

Daily inspection of forklift. Report any concerns to the Material Handler Supervisor. Certification training required before operation of any forklifts.

Thorough and safe forklift skills with ability to load and unload trucks efficiently.

Pick orders for current and next day shipments using CPS work procedures of outgoing orders, and making sure all orders pulled are exactly as requested, notifying appropriate Team Members of any exceptions.

Adhere to WWMS work processes and procedures. Report any issues or discrepancies.

Put material away in appropriate area when material is received, to include labeling if necessary, exact count, checking inbound/outbound material for damage or contamination, and maintaining proper storage on a FIFO basis.

Repair damaged material as received or created in Warehouse, completion all necessary documentation. Submission of copy to office for creation of label and file appropriately.

Taking inventory of material and ensuring count is accurate and recorded. Participate in cycle counting or annual physical inventory process when required.

Report and repair all inventory damage that occurs during movement of material. Re-weight material so that inventory adjustments can be recorded to ensure accuracy of inventory at all times. Goal is to keep damage to a minimum.

Audit and ensure proper labeling on all outgoing orders.

Ensure the error rate for shipments is striving towards zero errors.

Participate in Lean and other Productivity Improvements.

Turn on/off all required lights and secure security systems in facility.

Update the Warehouse Office Manager on warehouse supply levels as needed.

Communicate and work closely with other Warehouse Team Personnel as a valued team player.

Complete other tasks assigned by Warehouse Management, Supervisors and/or Sr. Material Handlers.
Position Requirements
QUALIFICATIONS
To perform this job successfully, the incumbent will possess the abilities or aptitudes to perform each duty proficiently to meet the needs of the business. The following requirements are representative of minimum levels of the knowledge, training, skill and/or ability required. Reasonable accommodations may be made to enable individuals with disabilities to perform the essential functions.
KNOWLEDGE / TRAINING / SKILL and/or ABILITY
High school diploma or GED is necessary. Previous fork truck experience and material handling preferred. Individual must always practice a high level of integrity in their daily work routine and maintain a professional and positive demeanor at all times. Basic math and computer skills are required. Must possess effective oral and written communication skills and have the ability to communicate to a variety of different audiences.
PHYSICAL REQUIREMENTS
Individuals may need to sit or stand as needed

May require standing up to 10 hours

May require bending, stooping, lifting throughout an entire work day

Must be able to repeatedly lift up to 57 pounds, using proper lifting techniques and PPE (personal protective equipment) is required.

Working conditions will be typical of a warehouse environment.
This job description in no way states or implies that these are the only duties to be performed by the employee occupying this position. Employees will be required to follow any other job-related instructions and to perform other job-related duties requested by their supervisor.
This document does not create an employment contract, implied or otherwise, other than an "at-will" employment relationship.
Full-Time/Part-TimeFull-Time
Exempt/Non-ExemptNon-Exempt
This position is currently accepting applications.