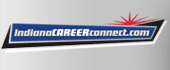 Job Information
Tradesmen International, Inc.

Maintenance Technician

in

SOUTH BEND

,

Indiana
Description
Maintenance Technician Needed in the South Bend Area!!
Pay Rate: $23-$26/hr DOE
Tradesmen International is seeking highly motivated craft professionals to join our team. If you're a experienced Maintenance Technician and want to work alongside other proven craftsmen who emphasize safety, productivity and superior craftsmanship, this is your chance to advance your career! We are recognized internationally as a leading source for reliable, skilled craftsmen with thousands of employees serving the world's top contractors. With more than 5,000 active clients, we have plenty of great job opportunities for experienced Mantenance Technician who are among the best in their field. We offer consistent work, top pay, benefits and safety training to our employees.
Requirements
Maintenance technicians perform repairs and upgrades to maintain first-rate condition. Daily responsibilities for technicians change continuously from job to job. They may perform electrical and plumbing repairs, or they may paint and do lawn maintenance work. Handy people who are self-motivated enough to get tough jobs done with no supervision will thrive in this role.
Maintenance Technician Duties and Responsibilities
While an maintenance technician's day-to-day duties and responsibilities are determined by where they work, there are many core tasks associated with the role. Based on our analysis of job listings, these include:
HVAC Repair
Maintenance technicians are also responsible for fixing heating, ventilation, and air conditioning (HVAC) systems. In some cases, a maintenance technician may need to replace an HVAC system all together.
Institutional maintenance technicians should have a strong working knowledge of plumbing, electrical, and general mechanics. Employers look for candidates to have an HVAC or EPA technician certification, and at least one year of experience in a maintenance related field. The following skills are essential to getting the job done:
• Troubleshooting – the ability to problem solve and figure out why equipment is malfunctioning is essential for apartment technicians
• General trade skills – maintenance men need general handyman skills to finish general repairs, such as window and door replacements, or make plumbing and electrical fixes
• Physical endurance – the job of an apartment maintenance technician is physically strenuous and requires the ability to stand, lift, climb, bend, push, pull, and kneel
• Communication skills – apartment maintenance technicians need healthy interpersonal and communication skills to communicate solutions to apartment residents and follow up on repairs
• Organizational skills – the ability to keep track of multiple work orders and repairs, while prioritizing emergencies, is essential for apartment maintenance technicians
Maintenance Technician Education and Training
It is common for maintenance technicians to have a high school diploma, as well as licensing and trade certification for the repairs they complete. Employers seek candidates with technician related certifications such as HVAC and or EPA Universal . Employers also prefer candidates that have hands-on experience in plumbing, electrical systems, carpentry, and ventilation systems. Specialist training in areas such as electrical wiring and plumbing can make candidates even more attractive.
Repair Plumbing Fixtures
maintenance technicians commonly repair issues with plumbing systems. They replace or install faucets, toilets, and hot water tanks. technicians also fix garbage disposals, dishwashers, water-dispensing refrigerators, and washing machines, which are all are affected by plumbing issues.
Electrical Repair
Electrical repair is another key responsibility for maintenance technicians. They repair and replace power switches, fuses, and wall sockets. Technicians also troubleshoot electrically powered appliances such as ceiling lights, ceiling fans, climate control systems, and garage doors.
Painting and Drywall Repair
Applying new coats of paint to minor touch ups and damage repair on walls is a common task for maintenance technicians. They use drywall to fill in small holes and cover up normal wear and tear.
Company Details
Tradesmen International, America's elite skilled labor force, is seeking experienced Multfamily Maintenance Technician to join our team. We are recognized internationally as a leading source for reliable, skilled craftsmen with thousands of employees across North America. With more than 5,000 active clients we have a plenty of great opportunities for skilled construction carpenters that want to be the best in their field. We offer consistent work, top pay, benefits, and employment opportunities in most major markets throughout North America.
In addition to consistent work, top pay, and employment opportunities, we provide a benefits package that is among the best in the industry. Our comprehensive benefits encourage our employees and their families to build a lifelong relationship with us.
Vacation Pay

Health insurance

Dental and vision plan

Prescription drug plan

Life insurance

Short-term disability

401(k) profit-sharing savings plan

Incentive programs

Tool purchase programs
Tradesmen International is an EO employer - M/F/Veteran/Disability
Click here to visit Tradesmen's full website. (http://www.tradesmeninternational.com)
Recruiter Name
Emily Kuhn
Recruiter Phone Number
(440) 595-3929
Location
US-IN-SOUTH BEND
Posted Date 3 weeks ago (3/26/2021 2:12 PM)
Req ID 2021-292845
Category Maintenance Work
Travel No
Job Board IN
Location US-IN-SOUTH BEND