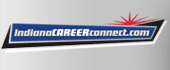 Job Information
Tenneco/Federal Mogul Motorparts

Lean & Continuous Improvement Specialist

in

South Bend

,

Indiana
Lean & Continuous Improvement Specialist
Tracking Code: 185769

Job Location: South Bend, IN

Country: United States
Job Description
The Lean & Continuous Improvement Specialist assists with implementing and achieving of lean manufacturing goals and objectives. This position is responsible for executing strategies for improving the departments overall operations and the processes within it and evaluates all continuous improvement activities for long term opportunities. These activities are driven by day to day, month to month, and year to year safety, OAE, scrap, and employee performance. This position is responsible for contributing to a safe work place and minimizing negative environmental impacts by complying with the EHS policies, procedures, work instructions outlined in the EHSMS Training Assessment for this position.
ESSENTIAL DUTIES AND RESPONSIBILITIES:
Understand & execute lean manufacturing concepts for the Assembly department.

5S, Kaizen, Andon, Heijunka, Genchi Genbutsu, JIT, KPI, RC Analysis, PDCA, Muda

Learns all jobs on the floor in the Assembly department and execute them.

Adheres to all company Policies & Procedures.

Actively promotes, facilitates, and is responsible for Continuous Improvement activities within the department.

Seeks and evaluates process improvements on the floor to achieve higher departmental success in one of the key metrics: safety, OAE, scrap, individual employee performance.

Troubleshoot issues on the floor in a timely manner.

Reports out at the end of each week what improvement activities occurred & track performance from the activity for validation.

Track and maintain all activities on the shared drive under 2021 Continuous Improvement for review.

Prepares purchase information for departmental management review to identify materials, software, and other resources required for effective implementation of Continuous Improvement

Develop and coach employees on fundamentals for better line performance with Supervisor assistance.

Conduct all FMOS audits as detailed by the schedule and supports, completes, coordinates the completion of action items to comply with FMOS standards.
GENERAL DUTIES:
Ensures compliance with all EHSMS policies and procedures.

Instructs on safe work practices and promotes safety consciousness while practicing safety procedures, enforcing policy regarding safety and making recommendations when needed.

Sees that company policies and programs are effectively made known; cooperates and assists in the development of effective communications.

Promotes a positive employer-employee relation.

Maintains inter-departmental relationships of such a caliber as to promote confidence, integrity and cooperation.

The physical demands described here are representative of those that must be met by an employee to successfully perform the essential functions of this job. Reasonable accommodations may be made to enable individuals with disabilities to perform the essential functions. While performing the duties of this job, the employee must have the ability to maneuver around plant machinery, work near moving mechanical parts and work in an environment with varying temperatures. The noise level in the work environment is usually loud.

Each employee has the authority to initiate action to prevent the occurrence of non-conformities relating to the product, process and quality system and has the authority to stop further work on non-conforming suspect product until the deficiency or conditions have been corrected.

All employees will abide by their location's EH&S policy endorsed by the local management, comply with the legal and other requirements and operational controls established under its EHSMS, work toward achieving established objectives and targets, and conform to procedures consistent with the ISO 14001 standard. All employees will also understand all the environmental aspects of his/her job. An employee should report, and if necessary, stop, any activity that does not conform to the policy or may injure himself/herself.

Capable of providing support as requested by supervisor.

Other duties as assigned.
Required Skills
PHYSICAL AND MENTAL DEMANDS
To perform this job successfully, an individual must be able to perform each essential duty satisfactorily. The requirements listed below are representative of the knowledge, skill, and/or ability required. Reasonable accommodations may be made to enable individuals with disabilities to perform the essential functions.
Use a computer, phone or other office equipment to perform daily duties

Handle frequent interruptions throughout the workday

Wear PPE always while working on the floor

Execute projects in a high stress level and timely fashion

Stand up to 8 hours a day

Ability to lift up to 35lbs
APTITUDES
The following aptitudes are needed in at least a medium degree, ranging from slightly below to slightly above average as compared to the normal population:
Show an understanding and execute Lean Manufacturing principles

Have a general understanding of the culture and behavior of the employees

Ability to use Office 360, Minitab, Statistical Mathematics & Articulate Storyline 360
Required Experience
High School Diploma or equivalent GED.

Must have one year's previous factory experience.

Ability to communicate effectively both verbally and written.

Must have experience working with Microsoft Office (Excel, PowerPoint, Word).

Must have at least a Green Belt in Lean Manufacturing.
We are an equal opportunity employer. Employment selection and related decisions are made without regard to gender, race, age, disability, religion, national origin, color, gender identity, sexual orientation, veteran status or any other protected class.
Tenneco/Federal Mogul Motorparts