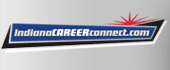 Job Information
AM General

IS&S Security Analyst

in

South Bend

,

Indiana
IS&S Security Analyst
Apply now »
Apply now
× Apply for Job
×
×
×
Enter your email to apply
Date: Feb 18, 2021
Location: South Bend, IN, US, 46617
Company: AM General LLC
GENERAL SUMMARY
Monitor computer networks for security issues.

Investigate security breaches and other cyber security incidents.

Install security measures and operate software to protect systems and information infrastructure, including firewalls and data encryption programs.

Document security breaches and assess the damage they cause.

Work with security team to perform tests and uncover network vulnerabilities.

Fix detected vulnerabilities to maintain a high-security standard.

Stay current on IT security trends and news.

Perform penetration testing.

Research security enhancements and make recommendations to management.
PRINCIPAL DUTIES AND RESPONSIBILITIES
Supports all security requirements for corporate systems as directed.

Creates domain user accounts and passwords.

Recommends changes and improvement to improve security integrity.

Provides various reports to the Information Systems Security Manager (ISSM) and Director IS&S & CIO as requested.

Maintains all AMG system security records.

Provides Security support for all corporate system upgrades

Other duties as directed.
EDUCATION & SKILLS
A Bachelor's degree in Computer Science or Management Information Systems or two to five years of experience.

Strong organizational skills.

Working knowledge of MS Office Products.

High level of initiative.

Must be able to communicate effectively both verbal and written.

Extreme accuracy in quality of work.

Work independently.

Strong leadership, problem solving, and customer service skills.

Must be able to multi-task.
PHYSICAL EFFORTS
• While performing the duties of this position, the employee is regularly required to talk or hear.

The employee frequently is required to use hands to finger, handle or feel objects, tools or controls.

The employee is occasionally required to stand, walk, sit; reach with hands and arms; climb or balance; and stoop, kneel, crouch or crawl.

The employee must occasionally lift and or move objects up to 25 pounds.

Specific vision abilities required by this position include close vision, distance vision, color vision, peripheral vision and the ability to adjust focus. *
WORKING CONDITIONS
This job operates in a professional office environment. This role routine uses standard office equipment such as computers, phones, photocopiers, filing cabinets and copy, fax and scanning machines.
TRAVEL
Up to 25% travel.
Our Commitment to You