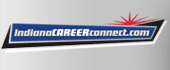 Job Information
Goodwill Industries of Michiana, Inc.

Industrial Services Sewing Production Manager (Full Time 40 hrs)

in

South Bend

,

Indiana
Industrial Services Sewing Production Manager (Full Time 40 hrs) - South Bend, IN
Industrial Services Sewing Production Manager (Full Time 40 hrs)
20-Oct-2020 to 23-Dec-2020 (EST)

South Bend, IN, USA

Hourly

Full Time
Vacation, Holiday, Store Discount, Insurance Options and Retirement Savings Options
Job Objective:
To run all aspects of the production floor for the Industrial Sewing Department at Industrial Services. The Sewing Production Manager is responsible for supervision of the Sewing Machine Operators. The Sewing Production Manager Position reports to the Industrial Services Sales Representative, who will evaluate the individual's performance annually. Sewing Machine operator's performance evaluations will be done by the Industrial Services Sales Representative with input and counsel of the IS Sewing Production Manager.
Essential Job Functions:
Knows and understands the Goodwill Mission: "Strengthen communities by empowering individuals and families through education, training and job placement."

Ability to create production flow for existing and new sewing jobs.

Ability to perform basic maintenance and adjustments to all sewing room equipment.

Ability to time study and create quotes for new sewing jobs.

Ability to follow detailed instructions and train others to do the same.

Ability to operate all equipment in sewing room and teach others.

Ability to sew according to instructions.

Ability to meet specified quota for individual jobs.

Responsible for keeping a running inventory and ordering sewing supplies.

Ability to keep sewing line on track and place sewers in the correct positions.

Ability to keep sewers at their stations and sewing.

Ability to coordinate with the supervisor on all projects.

Acts as lead on projects and then defaults back to sewing to help with production. Player/coach.

Ability to work in a team environment.

Other tasks as required by supervisor.
Required Skills/Abilities:
Experience in sewing.

Experience in managing a sewing line.

Ability to sit at a machine for multiple hours.

Ability to understand verbal instructions.
Equipment Used:
Juki 8700/9000 industrial sewing machine

Sergers

Eastman cutting equipment

Scissors
Physical Requirements:
Light industrial environment with significant textile dust.

Lifting up to 10 pounds.
Goodwill Industries of Michiana, Inc https://MichianaGoodwill.applicantpro.com