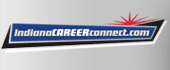 Job Information
McCormick Electrical Services Inc

Electrician

in

South Bend

,

Indiana
Mission: To provide dedicated solutions for the safety and comfort of our clients, their home, and their family while delivering professional on time service. Outcome:
Increase our revenue from 650,000 to 1 million in the next year.

Maintain a company wide call back percentage of less than 2% per year.

Maintain our weekly team training meeting and increase individual tech sales consistently each month in the first 6 months.
Promise to you:
You will be joining a team of experience.

We train weekly and sometimes daily and believe in and offer continuous education.

We are a family and personally oriented company. We consistently strive to have open communication with all our team members.

Fun – we encourage a fun environment through games, contests, carry-in-breakfast, popcorn, and occasionally food on projects.

We hold an annual Christmas party.

We are a Client Focused company.

Our Clients are why we are in business.

You have the highest earning potential with our pay structure than any other company in our service area.

Benefits like PTO (paid time off)/vacation and holiday pay.

Insurance options.

Many opportunities to hone your skills and abilities

Individual retirement accounts.

We offer a learning and growing atmosphere.

We stay involved in our communities through organizations like scouts, youth leagues, VFW, Fire Department, church.

During interview ask about friend and family program
Electrician
Job Responsibilities
Assemble, install, test, and maintain electrical or electronic wiring, equipment, apparatus, and fixtures, using hand tools and power tools.

Diagnose malfunctioning systems, apparatus, and components, using test equipment and hand tools, to locate the cause of a breakdown and correct the problem.

Connect wires to circuit breakers, transformers, or other components.

Inspect electrical systems, equipment, and components to identify hazards, defects, and the need for adjustment or repair, and to ensure compliance with codes.

Advise management on equipment that could be hazardous.

Test electrical systems and continuity of circuits in electrical wiring, equipment, and fixtures, using testing devices such as ohmmeters, and voltmeters to ensure compatibility and safety of system.

Plan layout and installation of electrical wiring, equipment and fixtures, based on job specifications and local codes.

Prepare sketches or follow blueprints to determine the location of wiring and equipment and to ensure conformance to building and safety codes.

Use a variety of tools and equipment such as power construction equipment, measuring devices, power tools, and testing equipment including ammeters, and test lamps.

Repair or replace wiring, equipment, and fixtures, using hand tools and power tools.

"Fish" wiring into existing walls

Construct and fabricate parts, using hand tools and specifications.

Provide preliminary sketches and cost estimates for materials and services.
Job Qualifications
You have experience troubleshooting Electrical systems

You enjoy working with people

You have excellent communication skills

You reside in a location from which you can commute to our office within 45 minutes