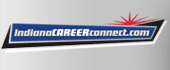 Job Information
General Stamping & Metalworks

CNC Tube Bender Operator - 2nd shift

in

South Bend

,

Indiana
Are looking to join a growing company offering:
Advancement opportunities,

Competitive wages,

Excellent benefits package,

Security of knowing that GSM has been a proud employer in South Bend since the early 1920's,

Plus a brand new state-of-the-art facility, ---- your search is over! Come Join Our Team!
CNC Tube Bender Operator
The CNC Tube Bender Operator is responsible for safely and efficiently forming various square and round tubing components to print specifications. These parts are to meet or exceed established quality and productivity standards.
Key Responsibilities
The primary responsibility of the CNC Tube Bender Operator is to produce metal fabricated parts to customer print specifications using a standard process.
Primary tasks include:
Reading and understanding LRA and XYZ data and their effect on bent tubing products.

Reading and understanding tube specific drawings where centerline dimensioning is used.

Diagnosing the root cause of tubing deformation and making appropriate corrections to dies and mandrels.

Using AmobCNC programming software to modify and initiate programs.

Installing all mandrels, wiper, clamp, pressure and bend dies according to process setup sheets.

Use of overhead crane to install tooling and move tube product in and out of machine.

Using Amob laser CMM to measure bent tubing and adjust for tube discrepancies.
Additional tasks include:
Wearing proper protective equipment as directed by equipment or process

Understanding safety requirements in work areas, and complying with requirements

Operating CNC Tube bender with high degree of proficiency.

Operating CNC press brakes (based on customer demand).

Maintaining a pristine work environment by cleaning equipment and surrounding area as well as organizing tooling after the completion of each job

Reporting all job hazards and non-conformances immediately to the Supervisor

Supporting achievement of company standards in safety, productivity, and on-time production

Maintaining a satisfactory attendance record as outlined in the employee handbook

Using inspection devices (calipers, pin gauges, check fixtures, and CMM) to inspect parts, according to print and product inspection plan (PIP)

Reading customer blueprints with a high degree of proficiency.

Reading job sheet for special instructions

Labeling work in process parts and finished parts according to ISO policy

Separating and labeling non-conforming parts according to ISO policy

Using material data sheets (MSDS) effectively

Participating in continuous improvement projects, both independently and as a team member, when requested or as the opportunity to volunteer presents itself

Completing daily, weekly, monthly, and annual operator department maintenance as assigned

Offering process improvement ideas

Accurately entering job information, quantities, and inspection results into the ERP systems

Correctly clocking into and out of attendance systems
Education: Minimum High School Diploma or GED
Experience
Minimum of 6 months in a manufacturing environment is preferred

CNC tube bending experience is preferred
Conditions of Hire: All employment with GSM, Inc. is at-will by the employer and employee and therefore subject to change. A pre-employment drug screen and background check will be performed..