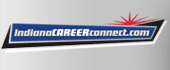 Job Information
Army National Guard Units

ELECTRONICS MECHANIC SUPERVISOR

in

Shelbyville

,

Indiana
Summary
THIS IS AN INDIANA NATIONAL GUARD TITLE 32 EXCEPTED SERVICE POSITION This position is part of the IN AASF, Indiana National Guard under Position Description Number D0717000. If you would like the complete list of duties, please contact the POC of this announcement.
Responsibilities
Plans and schedules specific work assignments on a daily or project-to-project basis within specified time requirements. Arranges for adequate personnel, materials and equipment to accomplish the work.
Assigns tasks to be performed. Explains prescribed methods and procedures; instructs subordinates on new procedures and provides assistance on problems. Reviews work in progress and on completion.
Recommends individuals to fill vacancies or for promotion or reassignment. Assists in the establishment of performance standards and makes recommendations for performance appraisals.
Performs the nonsupervisory functions of the organizational segment supervised.
Implements regulatory safety requirements and ensures that subordinates wear appropriate safety equipment and follow pertinent safety precautions.
Prepares for and participates in various types of readiness evaluations, inspections, mobilization and command support exercises. May be required to perform additional duties.
Performs other duties as assigned.
Requirements
Conditions of Employment
Qualifications
MILITARY GRADES: E-7 thru E-9 and W-1 thru W-4 COMPATIBLE MILITARY ASSIGNMENTS: ENL CMF: 25, 94 WO CMF: 25, 29, 91, 94, 14 GENERAL EXPERIENCE: Experience or training which demonstrates that the candidate has the ability to organize assignments for subordinates, estimate material and manpower needed for specific jobs; able to explain manuals and work procedures; and to prepare production records, work records and reports. SPECIALIZED EXPERIENCE: In addition to the journeyman level knowledge, experience which demonstrates the ability to plan, direct, and organize work assignments for lower grade personnel. Experience which required the review of work requirements and establish priorities to meet deadlines. Experience that provided knowledge of various lines of work performed by this function. Experience which demonstrates the ability to supervise or the potential to perform such duties as evidenced by the ability to communicate knowledge of general supervisory concepts, and knowledge of shop processes. Experience in adapting existing equipment and techniques to new situations. PLEASE READ THIS CAREFULLY
Indiana National Guard Federal Technicians will wait 18 MONTHS after being selected for a tenure 1, 2, or 3 position before applying for another Indiana National Guard Federal Technician position on USAJOBS. This includes new appointments, reassignments, promotions, and changes to lower grade.
IF you were selected for any tenure 0 Temporary position, this does not apply to you. IF you were selected for a Temporary Promotion, your 18 month period does not restart and will remain the effective date of your tenure 1, 2 or 3 position. If you would like to request a waiver, download the memorandum template from
https://gko.portal.ng.mil/states/IN/JFHQ/J1%20HRO/Shared%20Documents/Forms/AllItems.aspx
The memorandum will be written by the employee and signed by their supervisory chain. Supervisors will submit the signed memorandum for final review to the HRO Staffing inbox: ng.in.inarng.list.j1hr-hro-s@mail.mil The Human Resources Officer is the final approval for all waivers. If approved, the memorandum will be returned. To be considered, the completed memorandum must be submitted with your application documents before the closing date of this announcement
Education
Additional Information
If you are a male applicant who was born after 12/31/1959 and are required to register under the Military Selective Service Act, the Defense Authorization Act of 1986 requires that you be registered or you are not eligible for appointment in this agency (https://www.sss.gov/RegVer/wfRegistration.aspx). If you are unable to apply online or need to fax a document you do not have in electronic form, view the following link for information regarding an Alternate Application.