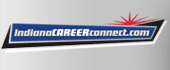 Job Information
L3Harris

AVCATT Semi Automated Force Operator.

in

Shelbyville

,

Indiana
Description:
Job Title: AVCATT Semi Automated Force Operator
Job Code: AS20201711-53252
Job Location: Shelbyville, Indiana
Job Description:
The AVCATT Semi Automated Force Operator (SAF) applies technical knowledge to perform maintenance, installation and repair of aircrew simulators and trainers across all platforms and domains. Will be responsible for performing basic operation, complete pre and post flight inspections, and perform preventative and corrective maintenance on highly complex Flight Simulators. Will evaluate and troubleshoot user problems and system malfunctions on complex networked computer systems, visual & display systems, laser & weapon simulations, video and audio systems, high voltage systems, and interface & peripheral systems. The ability to troubleshoot and repair to component level is required. Will be responsible for accurately entering and maintaining documentation of repairs, inventory, and other associated trainer documentation. Operate On-Board and Off-Board Instructor Operator Stations, Battle Master Controller and Semi Automated Forces stations and Debrief and After Action Rooms in support of maintenance, troubleshooting and aviator training. Must be physically able to climb stairs, ladders, work in confined and/or dark spaces, work with hand tools. Must be able to work all shifts.
Essential Functions:
Operates Semi Automated Forces (SAF) system and related exercise control systems per current and Applicable military doctrine, and as directed by the Battle Master Controller.

Generates and controls semi-automated exercise tactical entities to meet military instructors, observer controllers, and unit commanders training intent. Programs BMC controller radio frequencies, weapons configurations, navigation waypoints, target coordinates, and weather environmental parameters. Loads and verifies correct missions initial conditions defaults prior to initialization of flight modules.

Advises and provides guidance to exercise participants manning the role player stations.

Develops and manages electronic files containing overlays, scenarios, and user provided portable flight planning software, (PFPS), files for use during future training iterations.

Catalogs, maintains, and transfers mission files between external training devices and AVCATT.

Understands and applies basic aviation weather language and its application.

The SAF operator must be able to interact flight crews of AH64A Apache, AH64D Longbow, and OH58D Kiowa combat helicopter during arming and refueling training scenarios.

Understands and applies realistic control of semi automated forces, not limited to, infantry fighting vehicles, armor, infantry troops, artillery, rotary and fixed wing, combat service support elements, air defense systems, during day and night military training operations.

Verifies navigational points using Military Grid Reference System (MGRS), coordinates.

Must be able to communicate using UHF, VHF, FM, and HF tactical radios in the plain, and secure modes.

Supports aviation training exercises, (ATX), in preparation for actual real life deployments.

Facilitates device utilization for U.S. State Department sponsored training courses cadre conducting training in foreign languages.

Must be able to communicate with U.S. Army flight crews and act as a crew chief if necessary, to complement air assault, sling loads, and Medevac operations. Monitors flight modules and generates calls to maintenance personnel standing by over portable radios.

Operates playback of tactical map display, sensor video, MetaVR Stealth, and automated statistical reports recordings at the discretion of instructors and evaluators.

Must be able to perform orderly initialization and shutdown of the AVCATT training suite.

Performs flight modules reconfigurations in a daily basis.

Must be able to move, and reposition reconfigurable aircraft consoles weighing up to 86 lbs from and to below flight cabin floors. Retrieves aircraft instrumentation panel overlays weighing up to 46 lbs, from above the shoulder heights, and secure the same to mounting frames at below the waist heights.

Supports training operations during weekends and shifting hours in a short notice when required.

Conducts helmet mounted video display system user fittings.

Conducts AVCATT in-cabin initial briefings to users. Provides engineering support feedback during software and hardware updates.

Monitors regularly posted training schedules updates ensuring reconfigurations requirements are met.

Conducts limited simulator test flights supporting maintenance checks and engineering support efforts. Will be assigned additional areas of responsibilities not associated with primary SAF duties.

Must travel with the AVCATT suite if relocated to training sites outside home station when required
Qualifications:
Have completed at least one of the following: a BA/BS degree in an electronics technology; or received military electronics technical training; or obtained equivalent training/experience. Must meet all skill requirements for an Electronics Technician, II, and have a broad simulator system level knowledge combined with specialized training in visual, computer, or display disciplines. Have major system level maintenance experience and complex fault isolation abilities.

Must have a minimum of five (7) years of demonstrated competence through satisfactory progressive performance in electronic maintenance.

Have three (3) years maintenance experience of all major areas, systems, and subsystems of those trainers and systems being supported.

Requires demonstrated experience to include; large scale, complex D/A integration; simulation; large scale, complex digital interfaces; software maintenance; and comprehensive troubleshooting and repair of training devices. Demonstrated knowledge and performance with Windows10,Windows 2000 Professional /NT /XP /Vista /7, Enterprise Network (SW/HW/ Ethernet/Firewire cabling ARINC 429 and 1553 data bus) or equivalent.

Designated Lead Technicians must possess the ability to prioritize, direct, and coordinate the staff in the absence of the Site Manager.

Experience with Army aviation training systems is a plus.
Preferred Additional Skills:
Obtain or be eligible to obtain and maintain a DOD secret security clearance.

Experience with Army aviation training systems is a plus.

Must have a thorough understanding of Military standards and specifications as used in the performance of maintenance actions or equivalent.

Must be a US citizen.

Must be able to travel to various locations as needed.
L3Harris Technologies is proud to be an Affirmative Action/Equal Opportunity Employer. L3Harris is committed to treating all employees and applicants for employment with respect and dignity and maintaining a workplace that is free from unlawful discrimination. All applicants will be considered for employment without regard to race, color, religion, age, national origin, ancestry, ethnicity, gender (including pregnancy, childbirth, breastfeeding or other related medical conditions), gender identity, gender expression, sexual orientation, marital status, veteran status, disability, genetic information, citizenship status, characteristic or membership in any other group protected by federal, state or local laws. L3Harris maintains a drug-free workplace and performs pre-employment substance abuse testing and background checks, where permitted by law.
L3Harris