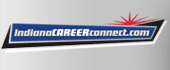 Job Information
Cummins Inc.

Mechanical Engineering Technician (Hourly) 2nd shift - Seymour, Indiana

in

Seymour

,

Indiana
Mechanical Engineering Technician (Hourly) 2nd shift - Seymour, Indiana
Description
Our culture believes in POWERING YOUR POTENTIAL . We provide global opportunities to develop your career, make your community a better place and work with today's most innovative thinkers to solve the world's toughest problems. We believe in flexibility for you to explore your passions and make an impact through meaningful work within our diverse workforce. That's how we're living our best #LifeAtCummins .
Starting Salary: $24.50 to $27.00 plus $1.00 shift premium
Builds, repairs and prepares articles for testing and associated auxiliary equipment. Installs test article into test structure (test cell, table, rig, etc.). Performs tests in accordance with set test methods.
Performs testing in accordance with established test procedures and methodology.
Consistently provides accurate and reliable test results.
Has an in-depth understanding of the function on of the test equipment used to perform test and the contribution of the test equipment to the validity of the test results.
Configures and operates data acquisition systems; analyzes and reviews data for appropriateness.
Has an in-depth understanding of the functioning of the product under test to assess the contribution of the product to the validity of the test results.
Performs test stand installation, troubleshooting and setups and the upkeep and maintenance of laboratory equipment
Provides support/recommendations to engineering for equipment supplier evaluation and qualification, equipment and facility updates and instrument specification
Performs other duties as required.
Diversity Statement
At Cummins, we are an equal opportunity and affirmative action employer dedicated to diversity in the workplace. Our policy is to provide equal employment opportunities to all qualified persons without regard to race, gender, color, disability, national origin, age, religion, union affiliation,
Qualifications
Skills
Action oriented - Taking on new opportunities and tough challenges with a sense of urgency, high energy, and enthusiasm.
Communicates effectively - Developing and delivering multi-mode communications that convey a clear understanding of the unique needs of different audiences.
Manages complexity - Making sense of complex, high quantity, and sometimes contradictory information to effectively solve problems.
Decision quality - Making good and timely decisions that keep the organization moving forward.
Drives results - Consistently achieving results, even under tough circumstances.
Data Acquisition - Prepares samples, verifies equipment calibration and performs tests according to an approved standard procedure or work instruction in a manner which ensures, and results in, data that can be trusted and delivered to the engineer or customer.
Data Reporting - Prepares documentation in a manner which clearly organizes and presents testing methods, instrument settings, the data and analysis to allow the engineer and customer to understand the results and form accurate conclusions and recommendations.
Product Function Test System Design - Interprets test equipment specifications from test standards or lab customer requirements; selects and integrates appropriate equipment, instrumentation and software to control boundary conditions and collect measurement data; assesses capability of the lab equipment against the requirements and support infrastructure.
Test Setup and Configuration - Interprets test plan to determine optimal location and orientation within a test space in accordance with local safety and environmental requirements and fabricates required system with appropriate materials.
Test Article Build - Assembles test articles according to test requirements, including all necessary installation or accommodations for instrumentation, in a manner that allows the test articles to successfully undergo product functional test.
Education, Licenses, Certifications
High school diploma, GED or equivalent required with Department of Labor Certification OR
Associates degree from an accredited program in a related field and at least two years of relevant experience OR
Bachelors degree in a related field
Experience
Requires significant relevant work experience or specialized skills obtained through education, training or on-the-job experience.
This is a 2nd shift position at Seymour Technical Center (STC). (2:30-11:15PM, Mon-Fri)
METs at STC run engine test cells for engineering development work on QSK19 through QSK95L engines. We run both diesel and natural gas engines at our facility. Though most of our METs time is spent running engines for data collection (automated or manual testing), some time is also spent performing mechanical work in/around our test cells. This work could vary from repairing instrumentation up to changing power cylinders.
Please contact Spalding Schneider with any questions regarding this MET position.
Job ENGINEERING
Primary Location United States-Indiana-Columbus-US, IN, Seymour, Cummins Industrial Center
Job Type Experienced - Exempt / Office
Recruitment Job Type Office
Job Posting Mar 29, 2021, 6:36:09 AM
Unposting Date Ongoing
Req ID: 210001F4
Cummins Inc.