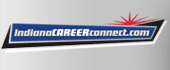 Job Information
Staff Management | SMX

Immediate Start! Valeo Production Associate in Seymour IN - All Shifts

in

Seymour

,

Indiana
With Staff Management | SMX, you'll get a weekly paycheck, learn new skills, meet new people, and work with a great management team in a clean and safe environment.
Staff Management/SMX is seeking energetic, attentive, hardworking individuals like you for Valeo! Starting pay is $14.25-$16.25. Opportunities for full time status and advancement within the company are available to any individual willing to excel and grow within the company!
Full-Time manufacturing positions available for all shifts. Clean, safe work site. Weekly paychecks, Paid Training, Medical and Dental Benefits available.
Industry: Manufacturing.
Duties: Machine operation, Quality, Assembly.
Employment Types: Temp to Hire, Full Time.
Recruiting Center: Valeo / Seymour, IN-7615, 114 East Tipton St, Seymour, IN 47274.
Work Location: Valeo / Seymour, IN-7615, 114 East Tipton St, Seymour, IN 47274.
Job Types: Assembly, Equipment Operator, General Production, Manufacturing, Production.
Shifts: 3rd Shift, 2nd Shift, Rotating Shifts, All Shifts, Weekend Shifts, 1st Shift.
Attributes: Background Check, Drug Test, Stand for Shift Duration, Must be at least 18 years old.
Benefits: Casual Dress Code, Modern, high tech Environment, Paid Training, Weekly paychecks, Direct Deposit or Cash Card pay options, Medical / Dental Insurance, Referral Bonus (Restrictions Apply).
Lifting Requirements: Able to Lift 20 pounds.
Education Required: No Education Requirement.
Starting Wage: $14.25.
Pay Rate: Up to $16.25.
Bonus: Referral Bonuses up to $1000.
Required Skills:
Your shift will include standing for up to 12 hours a day, learning new processes to work the various machinery. Duties and products will vary day to day, giving you new experiences every shift!
Must be 18 years of age, pass drug test and background check. Must be able to stand for duration of shift, and must be available for overtime!
SM | SMX is an equal opportunity employer and all qualified applicants will receive consideration for employment without regard to race, color, religion, sex, national origin, disability status, sexual orientation, age, gender identification, protected veteran status, or any other characteristic protected by law.
Staff Management | SMX