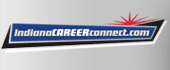 Job Information
The Townsend Corporation

Warehouse and Bulk Plant Operator

in

Selma

,

Indiana
* for Eco-Pak *
Established in 2001, Eco-Pak is committed to prescriptive and convenient custom herbicide blending and repackaging services for the Industrial Vegetation Management, Forestry, Aquatic, and Agricultural markets. We're here to make herbicide application as simple as possible for applicators by utilizing state-of-the-art technology to provide precise custom blends for unsurpassed quality.
Eco-Pak provides value-added services, products, and innovative solutions to exceed our customer's expectations. Through our Core Competencies, Eco-Pak forms mutually rewarding partnerships with suppliers, applicators, and end-use customers. Our strategic initiatives will always follow our commitments to the advancement of worker safety and environmental stewardship.
As an operating unit of the larger Townsend Corporation, Eco-Pak is held to the same commitment to safety and quality. These are the same standards that have guided the Townsend Corporation for over six decades.
Position Description
A Warehouse and Bulk Plant Operator is responsible for maintaining sufficient inventory for upcoming jobs and keeping the plant in good working order so the blending of materials can be completed in a systematic and well-organized manner.
Duties Include
Essential Functions:
Chemical Blending

Reads product specifications to ascertain product and active ingredients

Starts feed of materials through equipment units, such as mixing tanks, or pumps pre-weighed ingredients into tanks

Moves controls to regulate feed of liquids through equipment in specified timing and sequence or starts automatic feed

Observes gauges, signals, recording instruments, turns valves, and moves controls to regulate pressures and flow of chemical constituents through the system

Observes color or consistency of product through sight glasses and correlates observations with test results and instrument readings to facilitate regulation of process and production of standardized product

Patrols area to inspect equipment for leaks and hazards and to record gauge readings

Disassembles instruments and equipment, with the use of hand tools, and inspects components for defects

Reassembles and calibrates instruments and equipment

Checks randomly selected samples to verify accuracy of equipment or process

Reports conditions requiring immediate repair

Performs assignments related to the enforcement of hazardous materials/waste laws, regulations, and local ordinances

Performs a variety of assignments involving hazardous materials inspections, emergency operations, and other functions

Keeps records and makes reports indicating results of inspections

Inspects work areas to detect unsafe conditions

Warehouse

Coordinates activities of incoming and outgoing shipments, handling of materials, and keeping warehouse inventory current

Ensures products, parts, or supplies are shipped, distributed, or received in an efficient manner

Takes precautions to secure warehouse contents against loss

Prepares or reviews distribution and shipping documents

Performs other duties as assigned
What You'll Bring to the Team
Must have strong organizational and communication skills

Must be proficient math skills and ability to multi-task

Must have sufficient physical strength and ability to independently and repeatedly lift, move and carry objects weighing up to 75 pounds and to lift frequently, move and carry items weighing more than 75 pounds with assistance

High School graduate or equivalent

Experience in quality control, experience in a chemical plant or similar work environment preferred

Must be able to meet all physical requirements of the position

Pass all drug and alcohol screens as required by Company policy and, if applicable, required by DOT regulations

Be at least 18 years of age, or 21 if CDL is required

Legally authorized to work in the United States
Preferred:
Forklift experience

Shipping and receiving experience preferred
Why Eco-Pak?
Eco-Pak's number one core value is Safety; we operate a strict Drug Free workplace. A condition of employment is passing a drug screening and routine background checks. Vehicle operators will be required to have and maintain safe driving records and licenses.
Our Goal is to assure that all employees work safely and return home safely to their families every day.
Competitive Benefits + Compensation
Eco-Pak is committed to employees, their development and their well-being. Eco-Pak offers full-time employees with a variety of voluntary benefit plans.
Competitive Compensation

Paid Time Off to balance Work and Family

Health Care

Vision Care

Dental Care

Short and Long Term Disability

401K Plan

Life Insurance
These benefits help employees and their families to maintain a high quality of life, both professionally and personally.
The Eco-Pak is an equal opportunity/affirmative action employers, and all qualified applicants will receive consideration for employment without regard to race, color, religion, sex, sexual orientation, gender identity, genetic information, national origin, protected veteran status, disability status or any other characteristic protected by law.
#talent
ID: 2021-1625
External Company Name: The Townsend Corporation
External Company URL: thetownsendcorp.com
Street: 9211 E Jackson St
Post End Date: 6/23/2021