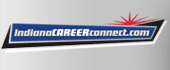 Job Information
Staff Management | SMX

Manufacturing/Production Associate 2

in

Salem

,

Indiana
With Staff Management | SMX, you'll get a weekly paycheck, learn new skills, meet new people, and work with a great management team in a clean and safe environment.
SMX Staffing is hiring for positions at GKN Metals! Call the office at 812-586-0462 Monday thru Friday to set up your appointment!! We have a variety of entry level and production opportunities. 2nd shift $12.60, Set up an appointment today and start work Immediately!!.
Industry: Manufacturing.
Duties: Ability to read, write, understand and follow verbal and written instructions. Use arithmetic to add, subtract and multiply whole numbers. Use fixed gauges and measuring devices when required.
Employment Types: Full Time, Temp to Hire.
Recruiting Center: GKN / Salem, IN-7611, 190 W Becks Mill Rd, Ste D, Salem, IN 47167.
Work Location: GKN / Salem, IN-7611, 190 W Becks Mill RdSte D, Salem, IN 47167.
Job Types: Assembly, General Labor, General Production, Light Industrial, Manufacturing, Production.
Shifts: 2nd Shift.
Attributes: Background Check, Drug Test, Stand for Shift Duration, Must be at least 18 years old.
Benefits: Casual Dress Code, Weekly paychecks, Direct Deposit or Cash Card pay options, Medical / Dental Insurance, Paid Time Off, Referral Bonus (Restrictions Apply).
Lifting Requirements: Able to Lift 30 pounds.
Education Required: No Education Requirement.
Starting Wage: $12.60.
Pay Rate: Hourly Wages.
Bonus: $200 referral bonus (restrictions apply).
Required Skills:
NO EXPERIENCE necessary. 18 years old. Lift 30 lbs. Communicate effectively.
SM | SMX is an equal opportunity employer and all qualified applicants will receive consideration for employment without regard to race, color, religion, sex, national origin, disability status, sexual orientation, age, gender identification, protected veteran status, or any other characteristic protected by law.
Staff Management | SMX