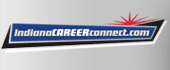 Job Information
Staff Management | SMX

Maintenance Mechanic 2nd/3rd shift

in

Salem

,

Indiana
With Staff Management | SMX, you'll get a weekly paycheck, learn new skills, meet new people, and work with a great management team in a clean and safe environment.
Our client a leader in supplying Aerospace technology is seeking a Maintenance Mechanic to work 2nd and 3rd shift.
Industry: Manufacturing.
Duties: Employees at this level perform preventative maintenance & repair of plant systems (electrical &mechanical) with limited direction. They will be seen as the 1st responder to machine downtime related issues on plant equipment and lead the assessment process of the repair needed to ensure the safe delivery of proper working equipment to the production team.
Employment Types: Temporary or Contract, Full Time.
Work Location: GKN / Salem, IN-7611, 190 W Becks Mill RdSte D, Salem, IN 47167.
Job Types: Machine Operator, Manufacturing.
Shifts: 2nd Shift, Weekend Shifts, 3rd Shift.
Attributes: Background Check, Drug Test, Must be at least 18 years old.
Benefits: Weekly paychecks, Direct Deposit or Cash Card pay options, Medical / Dental Insurance.
Lifting Requirements: Able to Lift 50 pounds.
Education Required: HS Diploma or GED.
Starting Wage: $20.00.
Pay Rate: depending on experience.
Required Skills:
Performs preventative maintenance inspections on equipment as assigned. Contacts department supervision if a problem is detected so a work order can be issued for corrective action. Diagnoses equipment to prevent emergency breakdowns. Performs an assortment of maintenance related functions including (but not limited to) equipment repair, equipment installations and upgrades, welding, fabrication, plumbing, basic carpentry, and basic electrical.
SM | SMX is an equal opportunity employer and all qualified applicants will receive consideration for employment without regard to race, color, religion, sex, national origin, disability status, sexual orientation, age, gender identification, protected veteran status, or any other characteristic protected by law.
Staff Management | SMX