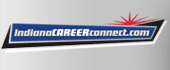 Job Information
MPS Group

Supervisor at GM Fort Wayne Assembly

in

Roanoke

,

Indiana
MPS Group, Inc. has an opening for a Supervisor at GM Fort Wayne Assembly.
SUMMARY
The Supervisor is responsible for the safety of personnel and subcontractors ,the quality of work, managing routine sanitation/janitorial cleaning and out-of-scope industrial cleaning operations at Host facility.
ESSENTIAL DUTIES AND RESPONSIBILITIES
Develops TIS' and review these safety documents with the crew routinely. This involves evaluating the safety hazards on the job and determining and enforcing the precautions, procedures and PPE needed.
Evaluates and counsels employees on quality and safety.
Provides direction, equipment, small tools, materials and supplies to support the crew.
Act as a customer/client liaison.
Prepare and submit job reports as directed by the site manager, director and/or customer.
Make recommendations on equipment purchases, personnel needs, equipment maintenance, etc.
Receive and stow materials and supplies received.
Inspect equipment and small tools to ensure in proper working condition and red tag and pull out of service items that are damaged, broken or malfunctioning.
Conduct site inspections and Safety Tours
Minimum Qualifications:
High School diploma;
Minimum 1 year of industry related experience;
Minimum 3 years of supervisory experience;
Must have knowledge of all equipment used on the job site as well as all personal protective equipment, safety supplies, policies and procedures;
Proficient in Microsoft Office applications.