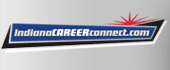 Job Information
Kratos Defense & Security Solutions, Inc.

IT Systems Administrator

in

Riyadh

,

Indiana
Job Descriptions:
Manage the Information Technology needs (computers, printers, copiers, hot spots, phones) for a team located at various locations in Saudi Arabia.

Resolve customer service request for various problems to include desktop network connectivity, desktop configuration, email, login and passwords, CAC/PKI and application support.

Image computers with Company operating system and applications for distribution to new team members

Setup user accounts and permissions in accordance with identified requirements.

Perform software application and server configuration maintenance as needed.

Develops and promotes standard operating procedures.

Provide desktop assistance at the customer's workstation or location

Escalate unresolved issues to next level support

Document unresolved issues with clear detail and initial steps taken for resolution

Provide printer and scanner installation and configuration of new hardware, repairing connectivity problems on existing hardware, and troubleshooting configuration issues

Provide support for IPhone and other mobile messaging technology; resetting passwords, reactivation and troubleshooting user issues.

Provide maintenance on Local Area Network to support a small 20 seat network.

Evaluate vendor products as necessary and make purchase recommendations.

Monitor system performance.

Maintain and track all Government Furnished Equipment (GFE) database, ensuring the proper custody is logged and maintain. Properly dispose of obsolete and unusable GFE.

Conduct semi-annual GFE inventories and as required by the customer.

No clearance is required.
Required Experience:
Must be a U.S. Citizen.

Education:

Bachelor's Degree in a related IT technical field with 5 years of directly related work experience or related technical degree with 7 years of directly related work experience or 12 years of directly related work experience.

Must possess and maintain an IAT-I level certification.

Personal Skills:

Working knowledge of networking fundamentals.

Requires limited to no supervisor to meet deadlines. Works equally well alone or with a team.

Excellent writing, communication, and analytical skills.

Experience working in a focused, dynamic, fast-paced team environment with accountable deadlines.

Demonstrated ability in Microsoft Word, Excel, and PowerPoint

Strong oral and written communication skills

No clearance is required.

The work will require residency in Saudi Arabia.

Desirable skills or experience:
Middle Eastern experience
Keyword: IT, Systems Administrator, Network Administrator, Help Desk, Information Technology
From: Kratos Defense