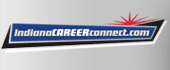 Silgan

PRODUCTION SUPERVISOR

in

RICHMOND

,

Indiana
Silgan Closures is a renowned supplier of value-added closure systems for food and beverage products in North and South America. As the leading supplier of an extensive range of plastic, metal, and composite vacuum holding closures, we can design an easy-to-open, easy-to-reseal and tamper-evident closure with a perfect fit for your container. Silgan's foundation of quality, commitment and integrity has enabled us to build long term strategic relationships with the foremost consumer packaged food companies in the world.
To sustain our success, Silgan Closures aims to attract and retain the most talented people who are dedicated to providing packaging solutions that quality-conscious customers worldwide have come to rely upon.
As a Production Supervisor, you will supervise 10-35 employees in the production of closures, utilizing metal stamping technology, assuring product quality, food safety, safety compliance and awareness, and teamwork. You will be expected to meet or exceed safety requirements, quality standards, production, efficiency, cost savings, product safety, scrap control, and administrative functions.
MINIMUM REQUIREMENTS:
EDUCATION: High school diploma.
EXPERIENCE: Minimum three (3) years related experience.
SKILLS: Computer skills. Oral and written communication skills. Well-rounded background, exposed to various cultures and manufacturing positions. Must have proven planning and organization skills.
PREFERRED REQUIREMENTS:
Bachelor's degree in Engineering or equivalent technical field. Management experience in various areas of shipping, warehousing, product production, and quality control. Ability to lead and motivate. Knowledge of State, Federal, OSHA and EPA laws.
Requisition ID: 9563