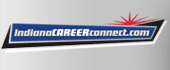 Job Information
Reid Health

Mgr-Inpatient Quality

in

Richmond

,

Indiana
Under the direction of the Director of Quality, the Manager of Inpatient Quality is responsible for the overall management of quality review and improvement processes for the Hospital Medical Staff and Allied Health Professionals. Under the Director of Quality, the position assures:
data collection and timely submission of required quality measures to CMS and to those registries which the hospital has chosen to participate in

development of section specific quality measures for the Medical Staff sections as described in the Hospital Professional Practice Evaluation policy

initial and ongoing quality monitoring of new providers and those with privilege modifications

Familiar with requirements for the IQR (Inpatient Quality Reporting), OQR (Outpatient Quality Reporting), and IPFQR (Inpatient Facility Quality Reporting) programs of CMS.

Familiar with hospital-based CMS quality programs, including but not limited to Value Based Purchasing (VBP), Hospital Readmission Reduction Program (HRRP), Hospital Acquired Condition Reduction Program (HACRP).

Management of data collection and submission to CMS of all required Core Measures. This includes the IQR, OQR, IPFQR (Inpatient Psychiatric Facility Quality Reporting), Hospice, and Rehab programs and others which may be added.

Manages and ensures timely submission of data to registries, such as The American College of Cardiology (ACC), Society of Thoracic Surgeons (STS), and the Vascular Quality Initiative, or any others which the hospital chooses to participate in.

Serves as the system administrator backup of Quality Net website.

Manages quality review for the Medical Staff in compliance with the Hospital Professional Practice Evaluation Policy and the Quality Improvement Plan including Focused Professional Practice Evaluations and Ongoing Professional Practice Evaluations.

Serves on hospital committees as invited and as assigned by the Director of Quality.

Assists the Quality Director with performance excellence projects, as defined in organizational strategic framework.

Reviews MIDAS Patient Satisfaction Issues for quality of care concerns and also participates in the hospital grievance process. Provides follow up with customers as needed.

Continues education and knowledge of CMS quality programs.

Serves as an RN responder on the falls response team.

Responsible for maintenance of employee schedules and timecards for direct reports. Ensures timecards are completed timely on payroll Monday.

Sets and communicates clear performance expectations of team members and monitors by direct observation.

Responsible to complete probationary and annual evaluations.

Responsible to complete corrective action for employees.

Assists Quality Director with daily operations of the department.
Education Required: Minimum of Associates Degree in health related field or
Bachelor's Degree in other field with LEAN training, human factors engineering, crew resource management, process engineering knowledge, quality management/control, health information management, risk management, patient safety or lean/six sigma training preferred.
Education Preferred: RN, RHIA, RHIT or other healthcare related credential helpful. CPHQ certification preferred.
Experience Required: Ability to interact, educate and positively influence all levels throughout the Healthcare system applying Lean/Six Sigma tools in order to systemize complex processes to enhance patient safety. Must be able to work in the suite of Microsoft office products—Word, Excel, and PowerPoint. Must have a working knowledge of computer equipment and software packages defined for standard use. Must be able to run electronic reports from clinical databases and evaluate the data for effective use in assessing quality.
Experience Preferred: Performance Improvement or LEAN training preferred.
Licensure: RN preferred
Certifications: None
Salaried.
Requisition ID: 2020-6670
Street: 1100 Reid Parkway