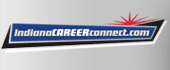 Job Information
Silgan Containers Corporation

Manager, Maintenance & Equipment

in

RICHMOND

,

Indiana
A. POSITION PURPOSE:
Manage all maintenance, engineering, machine shop, mechanical and electrical operations within the facility. Oversee all plant capital projects, maintenance budget responsibilities, equipment contracting and trouble shooting.
B. SUBORDINATE STRUCTURE AND FUNCTIONS:
Number of employees supervised: 15

Non/Exempt positions that report to this position:
Tool & Die Makers

Tool & Die Maker Group Leaders

Electricians

Master Electrician

Facility Maintenance Millwrights

Service Technicians
C. ESSENTIAL FUNCTIONS AND RESPONSIBILITIES:
Ensure all plant OSHA mandated training requirements are in compliance.

Organize and execute a preventative maintenance program to maintain and improve equipment reliability and performance.

Provide support to production department with needed spare parts tooling and repair items.

Provide technical support and troubleshooting to production department.

Direct all plant engineering projects to optimize production and solve problems.

Oversee plant facilities maintenance.

Manage preventative maintenance program for routine maintenance of HVAC, boilers, air compressors, chillers, decorating ovens, production equipment, snow removal, lights, grounds, etc.
Job Requirements:
D. DESIRED MINIMUM QUALIFICATIONS:
a. Bachelor's degree in Engineering or equivalent. b. Minimum eight (8) years related experience
Requisition ID: 10847