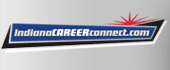 Job Information
Belcan

Maintenance Manager

in

Richmond

,

Indiana
Maintenance Manager
Job Number: 306284
Category: Facilities
Description: Belcan has a job for a Maintenance Manager in Richmond, IN for a manufacturing client. The position will be a 50% hands on position that will develop, maintain, and document maintenance & equipment systems that will allow manufacturing to maximize their efficiency. Responsible for the safe maintenance, repair, or replacement of plant equipment and systems, to ensure maximum production quantity and quality, while supporting the policies, goals and objectives of the Company.
RESPONSIBILITIES:
Review the operation of plant equipment and systems on a daily basis, to minimize unplanned downtime, anticipate and solve problems in a timely manner, and to identify opportunities for improvement. Coordinate with management team to ensure production demands are met, quality standards maintained and a safe environment provided 40%

Initiate, implement, and manage the plant maintenance program with an emphasis on Safety planning/scheduling and preventive maintenance. 15%

Prepare reports, analyze data, and make recommendations for improving plant operations and solving maintenance-related problems. 5%

Maintain supply and inventory of materials and spare-parts as needed to insure uninterrupted or minimum downtime equipment operations. Maintain appropriate inventory logs and controls. 10%

Supervise plant maintenance personnel in accordance with Company and union policies and applicable laws. Plan, assign, and direct work; coach employees; appraise performance; address complaints and resolve problems. Assist with hiring maintenance personnel. Ensure that maintenance technicians are adequately trained, equipped, and motivated so that the maintenance program can be accomplished in a safe, timely, and cost-effective manner. 10%

Communicate regularly with all maintenance mechanics, both individually and as a group, to ensure good two-way communication concerning maintenance issues. 10%

Ensure that all maintenance personnel comply with all personal protective equipment requirements per Company safety policy. Follow all applicable company and plant Quality, Safety, and Housekeeping rules. 10%
REQUIREMENTS:
Associate degree in Engineering or equivalent preferred

5 years equipment maintenance experience in a manufacturing environment. Supervisory experience is preferred. 2 - 4 years" experience in plastic processing and/or recycling preferred

Strong electrical knowledge. Experience with high voltage (480) electrical wiring and repair. Able to read schematics. Background in hydraulic, pneumatics, boilers, AC/DC motors and PLC"s preferred.

Demonstrated ability to lead people and get results through others and to solve practical problems and deal with a variety of variables. Ability to effectively deal with a moderate level of ambiguity.

Detail oriented with strong time management skills. Demonstrated ability to multi-task, establish priorities, and adapt to changes in a fast paced environment. Strong communication skills. Ability to speak, read, and write in English. Ability to read, analyze, and interpret general business periodicals and technical manuals. Ability to effectively understand and present information and respond to questions from managers and employees.

Proficiency in Microsoft Outlook and Word. Ability to perform data entry into computer system.

Forklift license required.
THIS IS A DIRECT POSITION
If you are interested in this Maintenance Manager job in Richmond, IN, please apply via the 'apply now' link provided.
Belcan is a global supplier of engineering, technical recruiting, and IT services to customers in the aerospace, industrial, and government sectors. Belcan engineers better outcomes through adaptive and integrated services-from jet engines, airframe, and avionics to heavy vehicles, chemical processing, and cybersecurity. Belcan takes a partnering approach to provide customer-driven solutions that are flexible
Location: Richmond , IN
Minimum Experience (yrs): 5+
Required Education: Associate (AA, AS...)
Benefits:
Return to search results Email this job to a friend
If you have previously registered with us, pleaseLog into apply for this position.
*Logged in members may also add jobs to their job cart